How Does Reverse Cycle Air Conditioning Work?
Perth Air & Power Solutions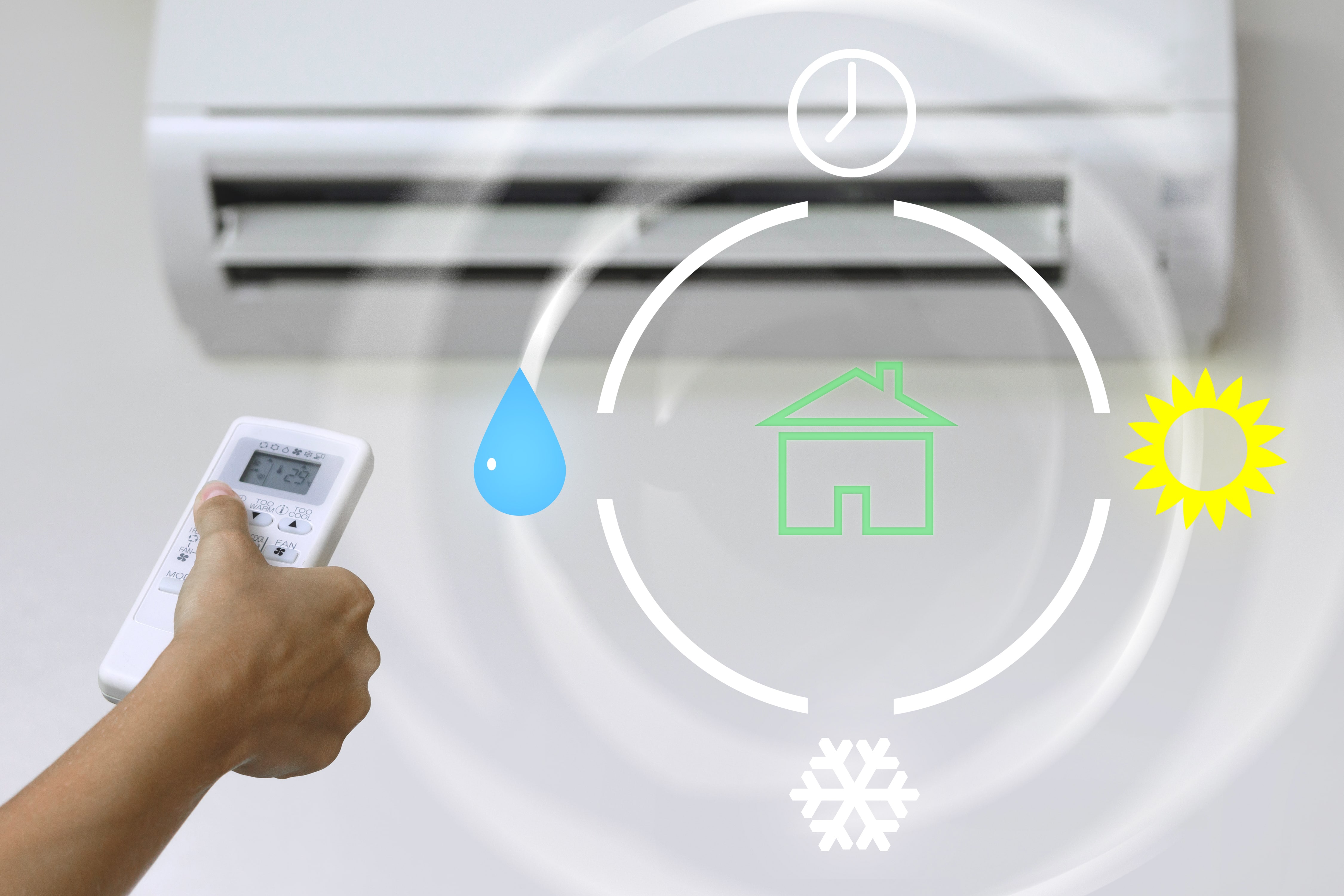 In Australia, we have quite a varied climate. Our summers are hot, with heat waves of maximum temperatures reaching well over 35 degrees for several days at a time. Conversely, our winters can get a bit chilly too. Sure, they may be mild here in Perth compared to some other parts of the country, but temperatures are known to drop to minimums of nearly zero in the middle of winter.
Before reverse cycle air conditioning became available, it was, therefore, necessary to have two separate heating and cooling systems to cater for both summer and winter. Thanks to the reverse cycle, homes can now be temperature controlled all year round without the need for gas or electric heaters as separate units to the air conditioner.
What is reverse cycle air conditioning?
Reverse cycle air conditioners have the ability to put out both cool air and warm air, meaning you can set a temperature for your home or office and the a/c will adjust the air that it puts out to reach and maintain that temperature. They come as either a split system or a ducted reverse cycle system.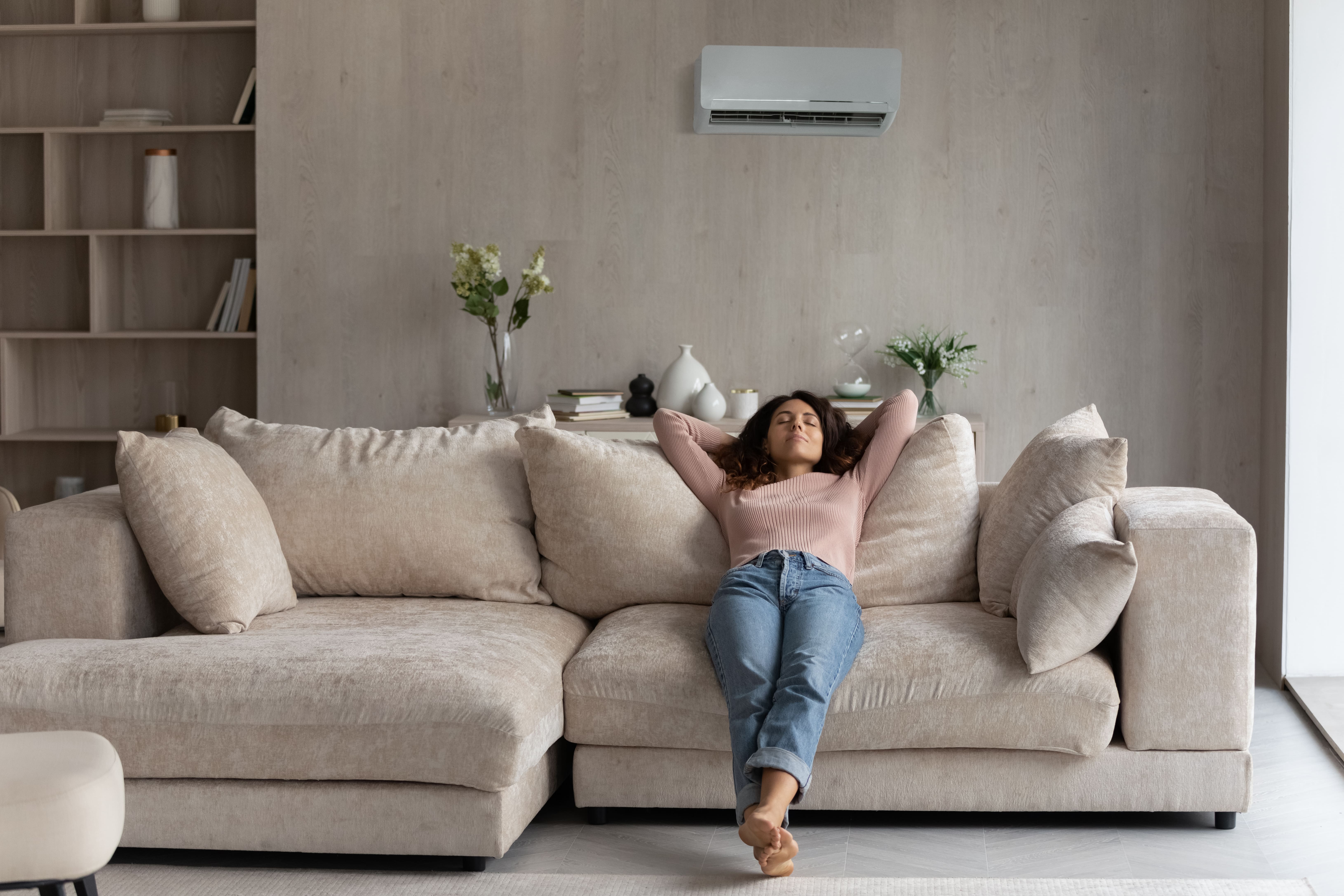 Split system air conditioning consists of both an indoor unit and an outdoor unit. The indoor unit is mounted on the inside wall of the room that is to be serviced, while the outdoor unit is installed on one of the exterior walls of that room. These systems are designed to control the temperature of single rooms, so depending on the layout of the home or office, multiple units may be required to cool or warm the whole premises.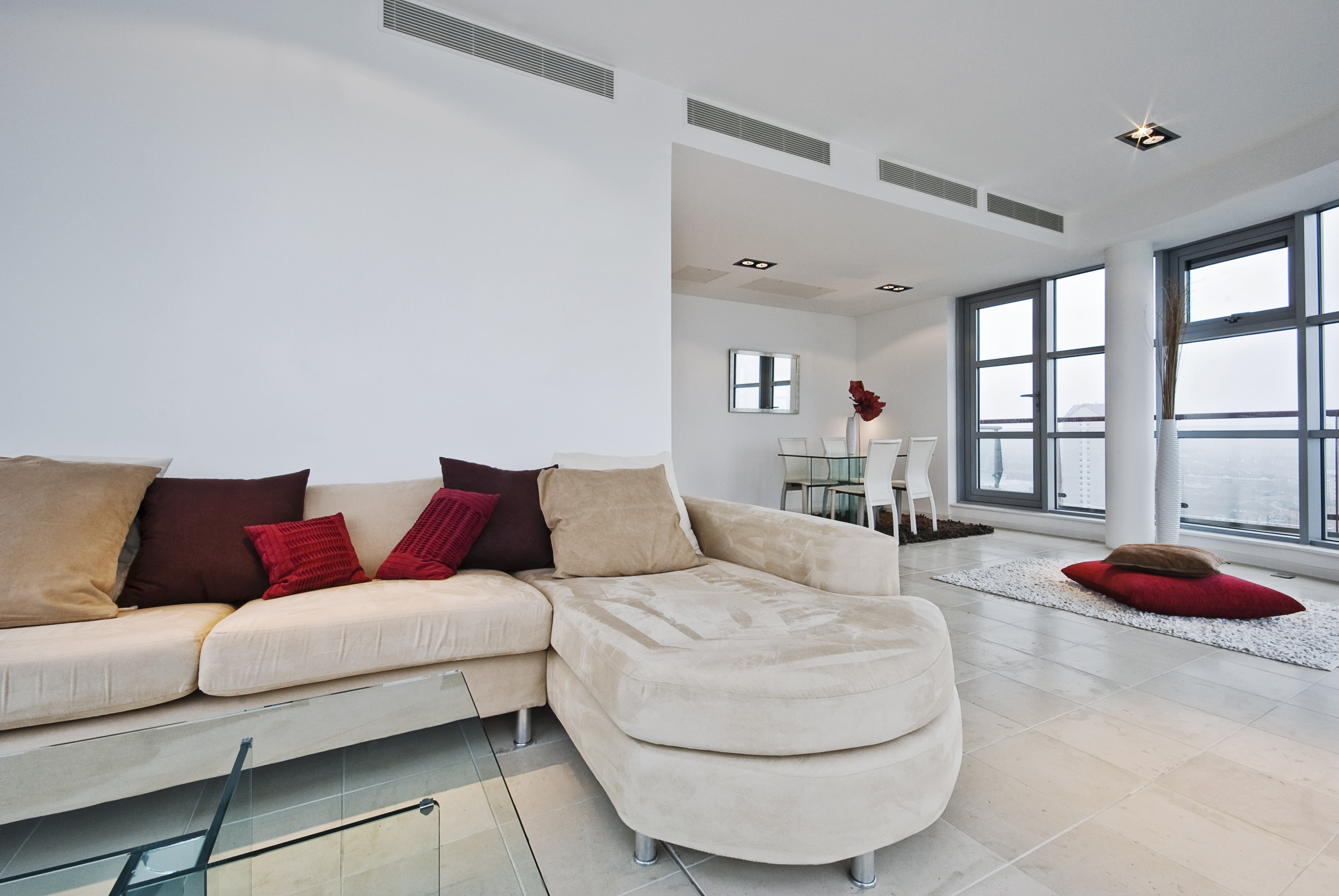 Ducted refrigerated air conditioning, on the other hand, uses a network of conduits in the roof to deliver treated air from a single unit to multiple rooms within the building. This unit is usually stored in the roof space or in a void area on the outside of the building, offering a clean and minimalistic look.
How does reverse cycle air conditioning work?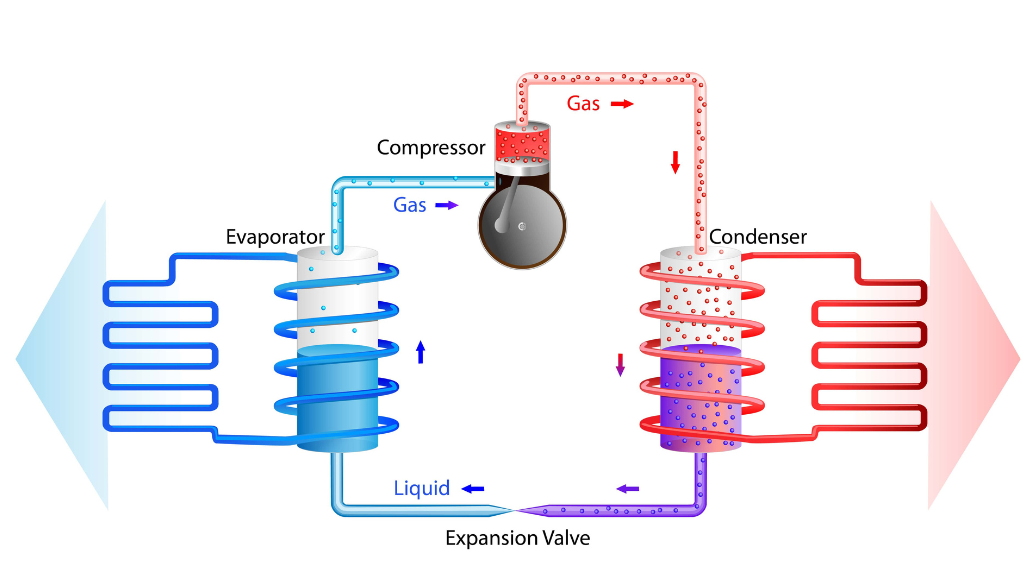 Reverse cycle air conditioning uses a refrigeration cycle to cool the inside of your home, and a reverse refrigeration cycle to warm it up.
To warm up your home, a cold liquid called a refrigerant passes through an external coil, absorbing heat from the outside air. The refrigerant is then pumped by a compressor, down through chambers and into a condenser. As the refrigerant is compressed, it warms up, creating hot air. This hot air is pushed into the room by a fan, to warm the area. To cool down your home, the reverse cycle air conditioner simply reverses the flow of the refrigerant.
What are the benefits of using a reverse cycle air conditioner?
The main benefit of using this type of air conditioning system is that it takes care of both your heating and your cooling needs. Having reverse cycle air conditioning installed negates the need for having any other systems or any portable units in the home. This can open up more space in your house or simply free you of the need to have multiple electrical appliances such as fans and gas/electric heaters cluttering up your space. A reverse cycle air conditioning system is also more efficient than electric heaters so it is an affordable and more environmentally friendly way to keep your home warm in winter.
They also give the user far greater temperature control than any other type of air conditioner or heater. Other systems simply have either a heating mode or a cooling mode, and the only control you have over it is the fan speed. Reverse cycle ac, on the other hand, allows you to set a specific temperature which the unit will reach and then maintain, giving you total control.
How to maintain your reverse cycle air conditioner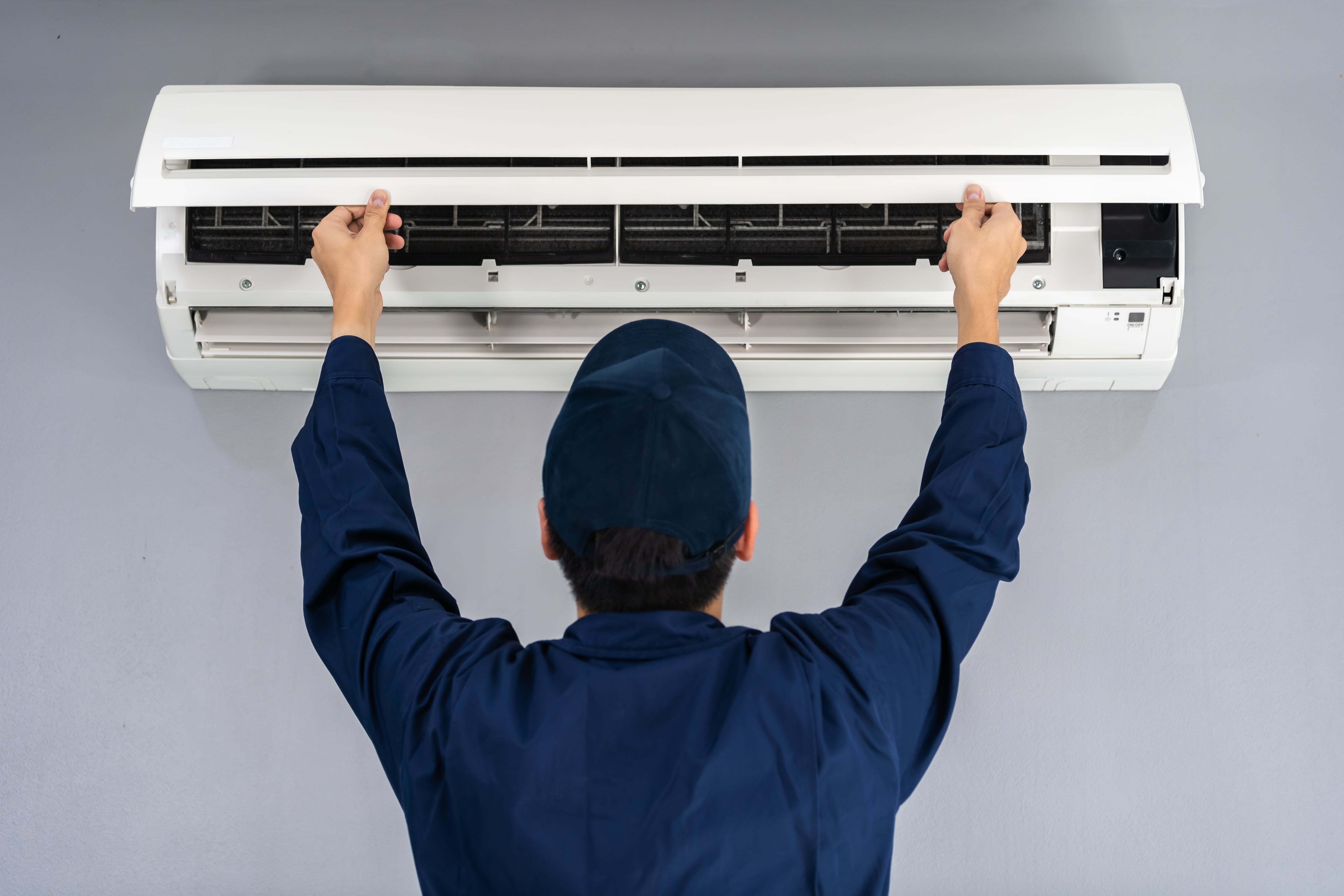 Like any other mechanical or electrical system, your air conditioner needs maintenance from time to time. This consists of cleaning the filters every couple of months to avoid dust and dirt clogging them up which can reduce the efficiency of the system by up to 50%.
Fortunately, cleaning the filter is quite simple. If you have a ducted system, the first thing you need to do is switch the unit off. Flip the return air grill down and then remove the filter. Using a vacuum cleaner, remove all the dust, dirt, and debris that has built up on the filter. Place the filter back into the unit once you're done and it's good to go. For split systems, make sure to switch the unit off before flipping the fascia down. Just like with a ducted system, remove the filter from the air conditioning unit and vacuum it until it is clean.
It is worthwhile getting a professional air conditioning service every 6 months or so, to ensure your system is working to its full capacity, and to avoid the potential of any costly repairs in the future. 
If you're considering a reverse cycle air conditioning system for either your business or workplace or are requiring your current unit to be serviced or repaired, then get in touch with our friendly staff here at Perth Air and Power Solutions for a no obligation quote.
MORE ARTICLES
FOR YOUR BRAIN