Ducted Evaporative Air Conditioning: How Much Does It Cost
Perth Air & Power Solutions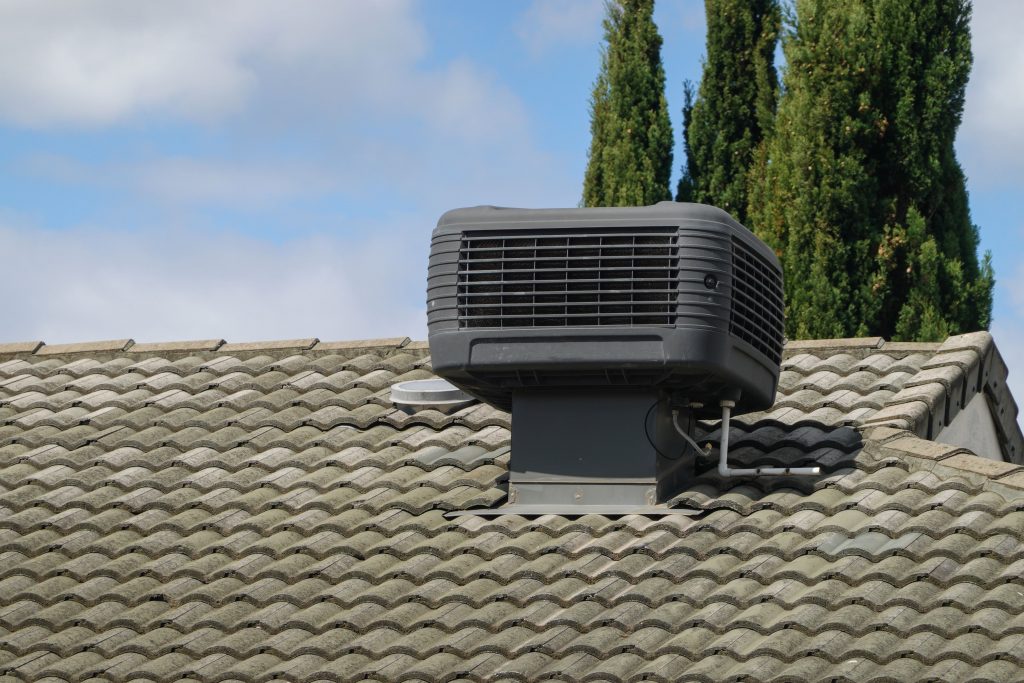 As a commercial property owner or manager, finding a cooling solution that is both cost-effective and energy-efficient is a great way to save money. Ducted evaporative air conditioning systems can be a good choice to cool large spaces as they also reduce your business's energy usage. However, it's important to understand the costs of these systems before making any decisions. In this blog, we'll break down the running costs involved with the installation and maintenance of ducted evaporative air conditioning systems and their energy efficiency of them so, you'll be able to make the right choice for your business.
What are Ducted Evaporative Air Conditioning Systems?
Ducted evaporative air conditioning systems are an energy-efficient and refreshing way to cool commercial rooms. These systems work by drawing in fresh outside air, passing it through filter pads to cool and purify it, and then distributing it through a network of ducts. This constant flow of cool air creates a comfortable environment for workers, by making better indoor air quality and increasing productivity overall.
One of the advantages of ducted air conditioning systems is their cost-effectiveness. By using a natural process like evaporation, this type of air conditioner unit uses less electricity compared to a traditional air conditioning unit. This reduces the need for mechanical refrigeration, resulting in long-term energy savings and lower utility bills. With their ability to provide a cooling effect, and fresh air, and improve air quality, ducted evaporative air conditioning systems are a smart choice for businesses looking for comfort and to save on costs.
Benefits of Ducted Evaporative Air Conditioning Systems
Ducted evaporative cooling systems offer more than just a comfortable working environment. Say goodbye to constantly inhaling hot air outside. Discover additional benefits of installing these systems below:

Environmentally Friendly: With the process of water evaporation to cool the internal air temperature, ducted evaporative air conditioning systems use less energy compared to mechanical refrigeration systems, becoming the more environmentally friendly option as it lowers a business's carbon footprint.
Enhanced Comfort: These systems provide a consistent and comfortable cooling experience throughout the entire commercial space. The circulation of fresh air helps eliminate hot spots and create a more pleasant environment for employees, customers, and visitors.
Healthier Indoor Air Quality: By continuously bringing in fresh outside air and filtering it through moist filter pads, ducted evaporative systems help improve indoor air quality. They help to remove dust, allergens, and pollutants from the air, making for a healthier and more enjoyable indoor environment.
Flexibility and Zoning: Ducted evaporative air conditioning systems offer flexibility in terms of zoning and temperature control. They can be divided into zones, allowing different rooms of the property to be cooled independently according to specific needs and occupancy levels.
Quieter In Use: Compared to traditional air conditioning systems, ducted evaporative systems are quieter. With no noisy compressors and fans make for a peaceful working or retail environment, minimizing disturbances for employees and customers.
Installation Costs and their Affecting Factors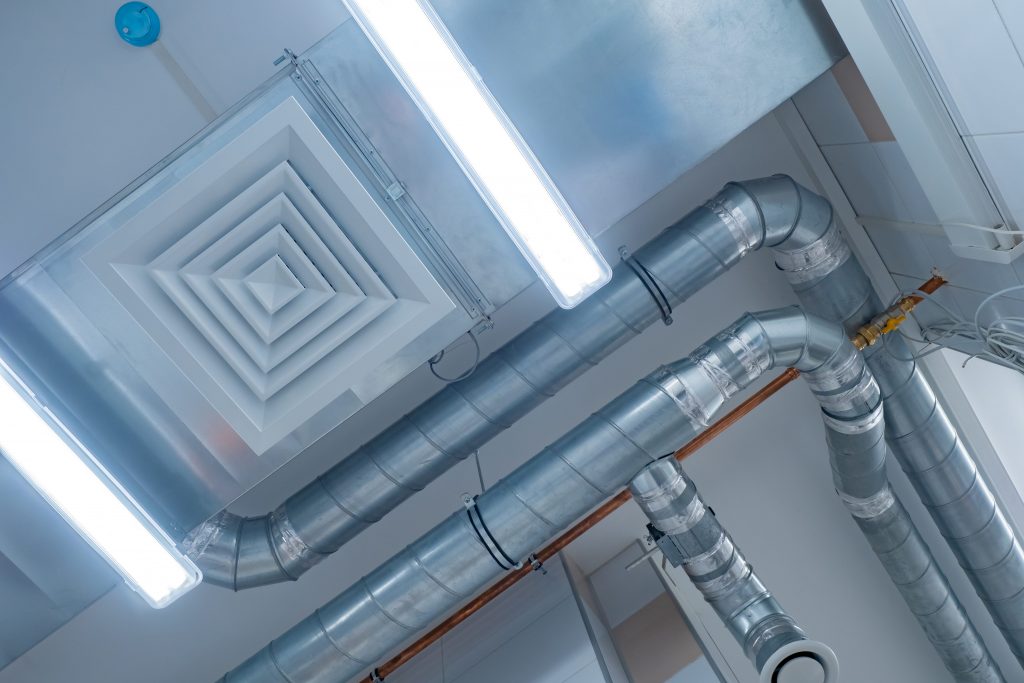 When it comes to the installation costs of ducted evaporative air conditioning systems, several factors come into play. Property size, ductwork requirements, accessibility, and additional features can all affect the overall price. Bigger commercial properties might need more extensive ductwork and potentially take up more roof space, which can cause the installation to be more expensive. However, the lower upfront price of ducted evaporative air conditioning systems compared to other types of air conditioning systems make them an appealing choice for cost-conscious commercial property owners.
Ongoing Maintenance and Considerations
Keeping a ducted evaporative air conditioning system going involves periodic maintenance to ensure its efficient operation and long life. Ongoing costs typically include filter replacement, water management, and motor and fan maintenance. Regular servicing also helps prevent potential issues and get the best out of your system's performance. While there are maintenance costs associated with these systems, they're usually lower compared to other types of air conditioning systems, saving you more in the long term.
Tips for Choosing the Right Air Conditioning System
Choosing the right ducted evaporative air conditioning system for your property can be very important. When you're making that choice, the following tips to ensure you get the best system for your business:
Get Your Property Assessed

: We'll assess your property and give you recommendations on the best system to achieve your goals.

Break Down What You Want:

Make up a pros and cons list of the different system features, like zoning capabilities, controlling options and air quality enhancements.

Research

: Look into different reputable brands and see their quality, performance and reliability reviews so you have an idea of what you want.

Get Different Quotes

: Calling different suppliers can give you a basic idea of costs to compare and ensures you get the most value out of your evaporative unit.
Bring In The Professionals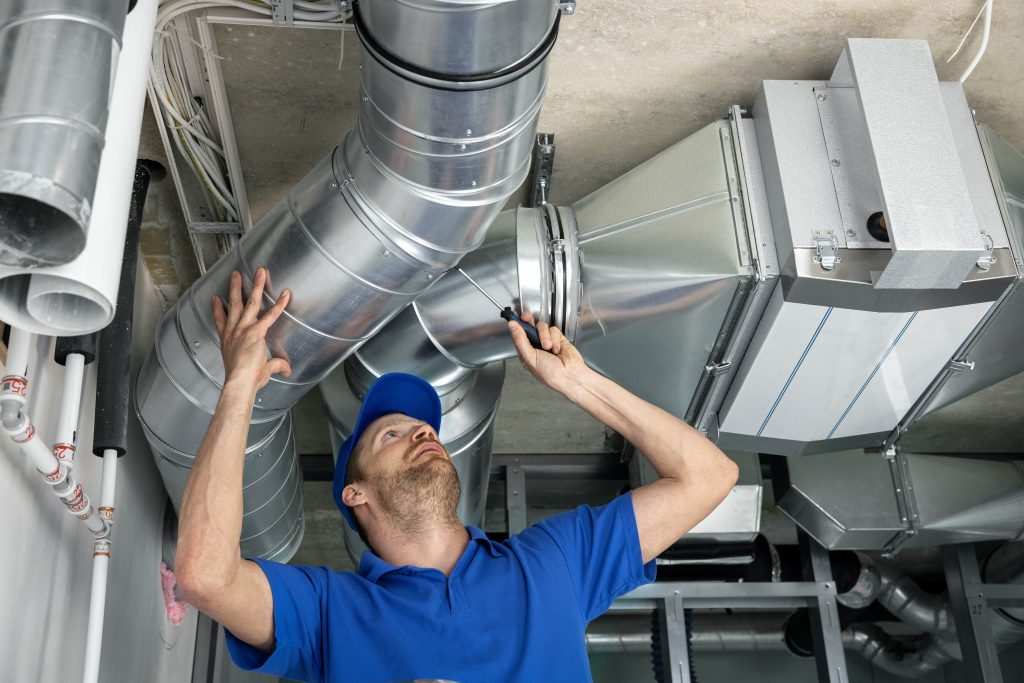 For any business owner or manager, knowing and understanding the cost breakdown, from how much does it cost ducted evaporative air conditioning to ongoing maintenance, is essential when looking into cooling solutions. By weighing the benefits, installation costs, ongoing maintenance considerations, energy consumption, and comparisons with other systems, you can make an informed decision that provides efficient cooling and cost savings. If you want experience, with a reputable company in the Perth area, contact Perth Air and Power Solutions. We'll give you top-quality, same-day service and also provide you with ongoing repair, maintenance and servicing. Contact us today to request a quote.
MORE ARTICLES
FOR YOUR BRAIN