The Basics of HVAC Systems For Your Business: What You Need To Know
Perth Air & Power Solutions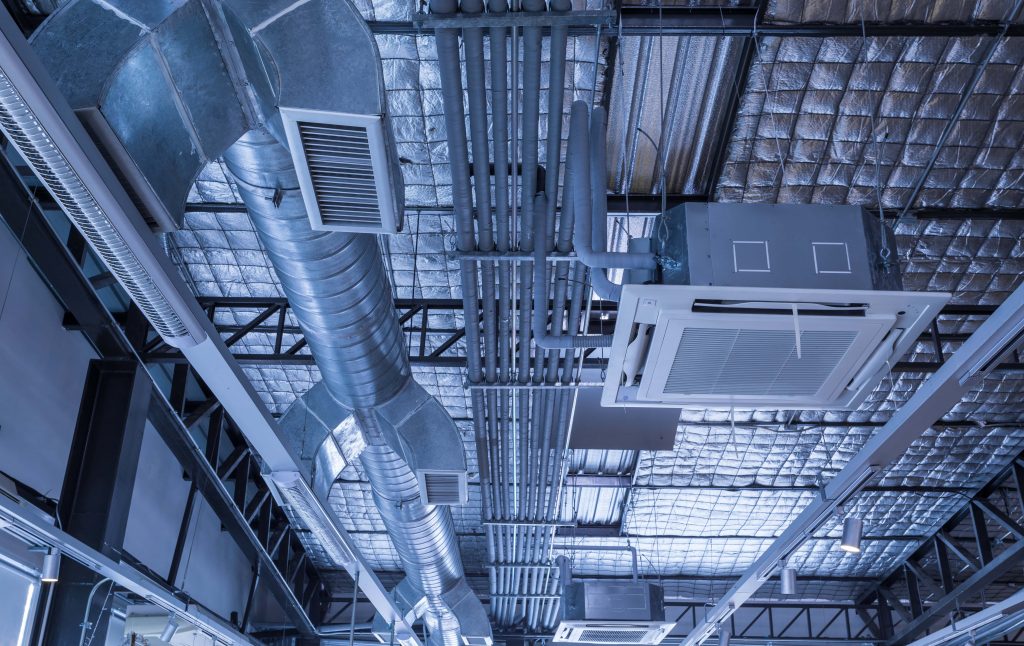 With Perth's hot summers, most if not all businesses need a form of air conditioning to keep everybody cool and comfortable. Air conditioning comes in many formats, with reverse cycle wall units, evaporative systems, and commercial HVAC split systems. The best air conditioner for your building depends on many factors, including the location, its surroundings, and its indoor space.
While there are numerous ways to control indoor temperature with air conditioning units, this blog will be breaking down HVAC system.
What Is An HVAC System?
HVAC stands for 'heating, ventilation and air conditioning' which uses a reverse cycle outdoor unit that heats or cools the outside air. It then pumps that air into the building via ductwork to deliver it to each room. In addition to your air conditioner and furnace, HVAC can include combined systems like heat pumps and indoor air-quality equipment like purifiers. It also encompasses the control systems and smart thermostats that help everything work together.
HVAC units can also control humidity and improve air quality with air cleaners that capture bacteria, spores, and even virus-sized particles.
Why Use An HVAC System?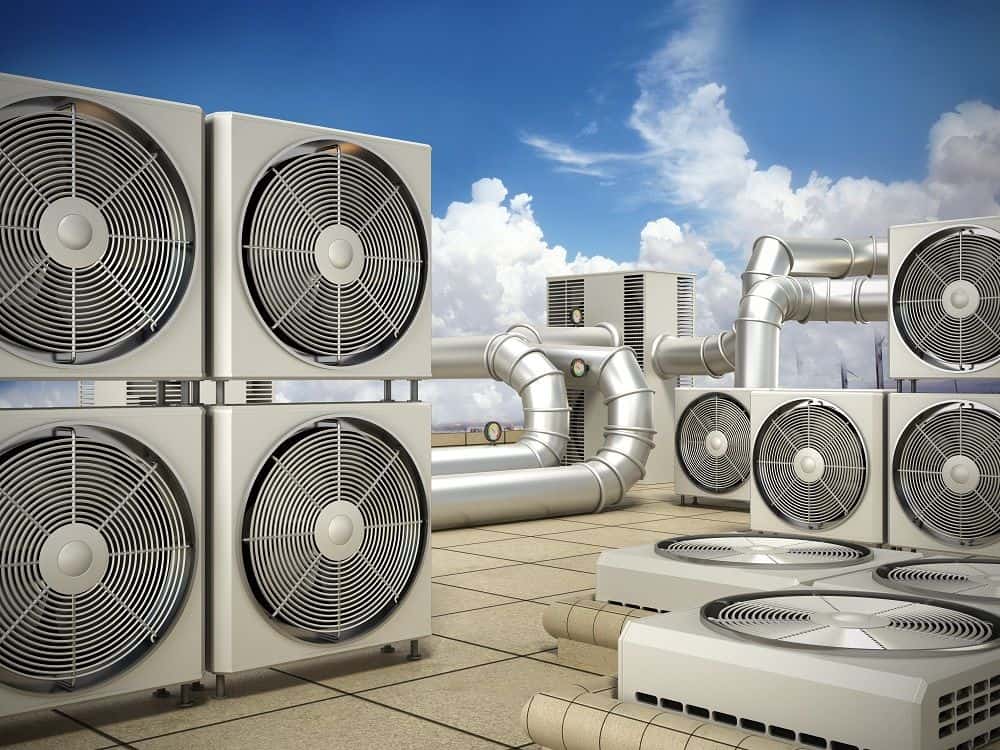 In Australia, air conditioning is inevitable. With regular spells over 35 degrees celsius throughout our hot summers, very few homes and businesses can manage without some form of it. What makes a HVAC system for commercial buildings a good option is that they are the most efficient way to cool larger spaces. A split system air conditioning wall unit may be perfectly fine for a living room, a bedroom or a small reception area, but if there are employees and customers occupying larger areas of a building, then these wall units simply won't cut it.
Is It Worth The Expense?
HVAC installation can be costly, which is why some people try to avoid it by having multiple wall units placed instead, but this is an ineffective way to heat or cool buildings, and will only end up costing more in the long run.
Then there is the necessity of providing a comfortable space for your employees and customers. Worker productivity increases when indoor air quality and temperature are satisfactory, especially when it's hot and humid outside. Customers are also more likely to return if they know there is a good respite from the weather outside.
HVAC systems are specifically designed for heating and cooling entire buildings, while other singular units are not. Whilst they can be seen as a large expense in the beginning, as an investment it can begin to pay for itself. It can be a hard decision to calculate but ultimately, the benefits will far outweigh the cost.
Common Issues Related To HVAC Systems And How They Can Be Addressed
There are a number of issues that can result in suboptimal functioning of an HVAC system, but they are mostly a result of poor maintenance. This means they can be easily avoided by sticking to a proper maintenance schedule set out by an HVAC equipment technician.
Dirty filters
Replacing your filters regularly is one of the most important things you can do to extend the life and efficiency of your air conditioner and duct systems. If the filters are dirty, they will restrict airflow, causing the unit to have to work harder to circulate cool air. This puts unnecessary strain on the mechanical system that blows air into the ventilation systems, and can cause the unit to overheat and shut off.
Unusual noises
Some air conditioner noises are part of normal operation, while others may be a sign of a mechanical problem. A whining or squealing motor can be an indication that the bearings in the inducer or blower motors are failing. Other noises may be caused by airflow issues or dirty heat exchangers. Either way, it's best not to ignore these signs as they may indicate a dangerous operating condition that could lead to a system failure.
Thermostat malfunction
Quite often, what is believed to be a malfunctioning air conditioner unit is actually just a problem with the thermostat. Referring to your owner's manual and reviewing the operating instructions may prevent you from paying for a costly, or unnecessary, service call.
Mechanical wear and tear
There are a number of mechanical components your cooling system relies on which, if left to deteriorate can lead to poor air conditioning performance. These include belts and bearings, which may result in overheating or airflow issues. Regular maintenance should include checking for worn or stretched belts and oiling bearings and motors if necessary.
Dirty condenser or evaporator coils
Dirt and debris can clog the coils of your system which can significantly reduce its energy efficiency and wear it out sooner. Periodically cleaning them will keep your air conditioner running smoothly and avoid replacement costs. However, certain parts, like an extremely dirty evaporator coil, will need to be cleaned by a trained service technician to avoid damages.
Keep Your HVAC Systems In Good Shape With Perth Air And Power Solutions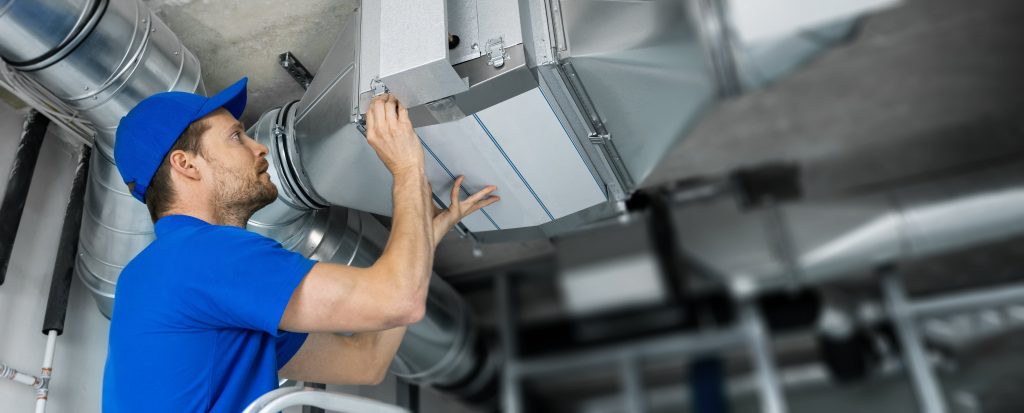 These common issues can easily be avoided by having your HVAC system regularly serviced by one of our professional technicians. Staying on top of your maintenance schedule will save you money in the long run, so for Perth's best commercial air conditioning installation and service, get in touch with  Perth Air and Power Solutions and we'll keep your systems running smoothly no matter the temperature.
MORE ARTICLES
FOR YOUR BRAIN