What Is Ducted Air Conditioning And How Does It Work?
Perth Air & Power Solutions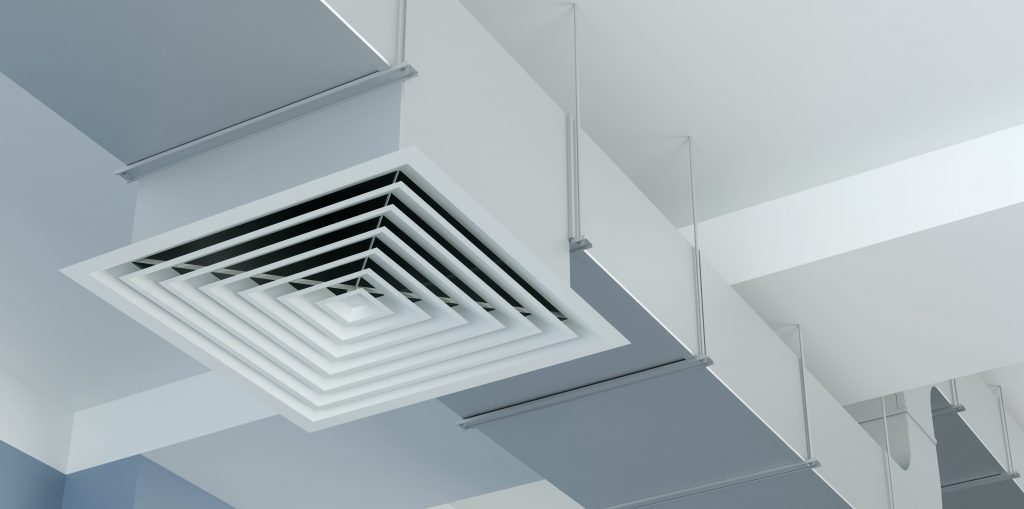 If you're building a home, buying an old house or setting up a new business, then there's one thing that will become apparent when summer hits—you need to have air conditioning installed. In Perth, we have to endure pretty extreme temperatures, and often for prolonged periods of time. Of course, before air conditioning was affordable, most people just had to put up with it, but now that conditioned air is so much more accessible, there's no reason to keep suffering through the long hot summers without it.
Fortunately there are many options on the market when it comes to air conditioning systems, so it's worth looking into what is the best and most efficient air conditioning installation for the space. In this blog we'll answer the question 'how does ducted air conditioning work', and we'll compare the difference between ducted evaporative and ducted refrigerated systems.
What is ducted air conditioning?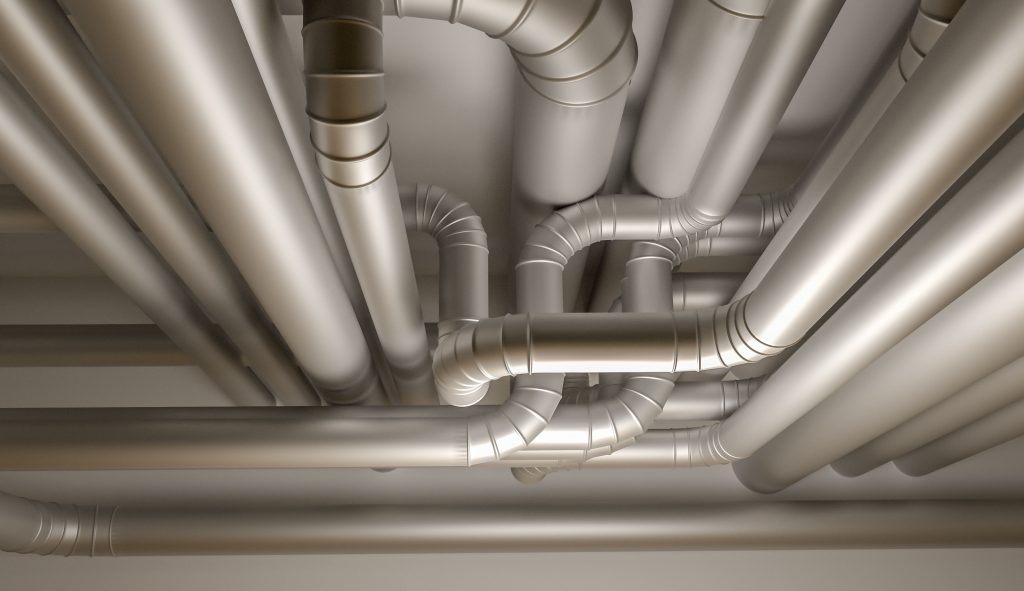 It's a system that uses a network of ducts to feed conditioned air to a number of separate rooms through vents in the ceiling. In a home setting, there is generally one central unit that conditions the air and pumps it through the ducts. However, in large commercial buildings there may be multiple units sharing a network of ducts.
The reason for installing a ducted system as opposed to a wall-mounted split system usually comes down to space. A split system is great for cooling the room that it is installed in, but they're not designed to cool an entire home or commercial property. Unless there is some extremely clever design and architecture going on, a building is going to need multiple units to cover large areas. The problem with this is that running multiple units at the same time is that it is costly and inefficient. In which case, a ducted system is a much better alternative.
There are two types of ducted air conditioners—refrigerated and evaporative.
Refrigerated



Ducted refrigerated air conditioning uses a reverse cycle system that usually sits either inside the roof cavity or in a void area outside the premises. The cooling process involves low-pressure evaporator coils changing hot air into cool air by absorbing heat as it changes liquid into gas. The air is then pumped through the ducts and out of vents installed in the ceiling of each individual room.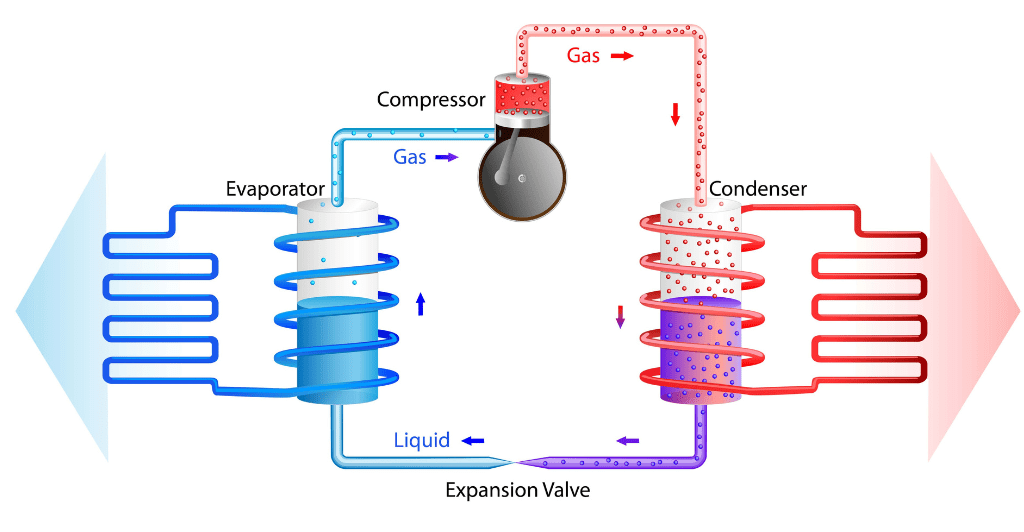 There are several benefits to using refrigerated ducted air conditioning. One of these advantages is that the user has total control over the temperature of the air that comes out of the vents. On the central control unit, a desired temperature can be set which the system is able to achieve and then maintain. Most refrigerated systems can go down to 16 or 18 degrees, so depending on the building's insulation, these units are powerful enough to get the air temperature down pretty low.
They're also much less visible than other systems because the central unit can often be stored in the roof cavity, or at the very least in a void area outside the premises. This means the only visible parts of the system are the vents in the ceiling.
Evaporative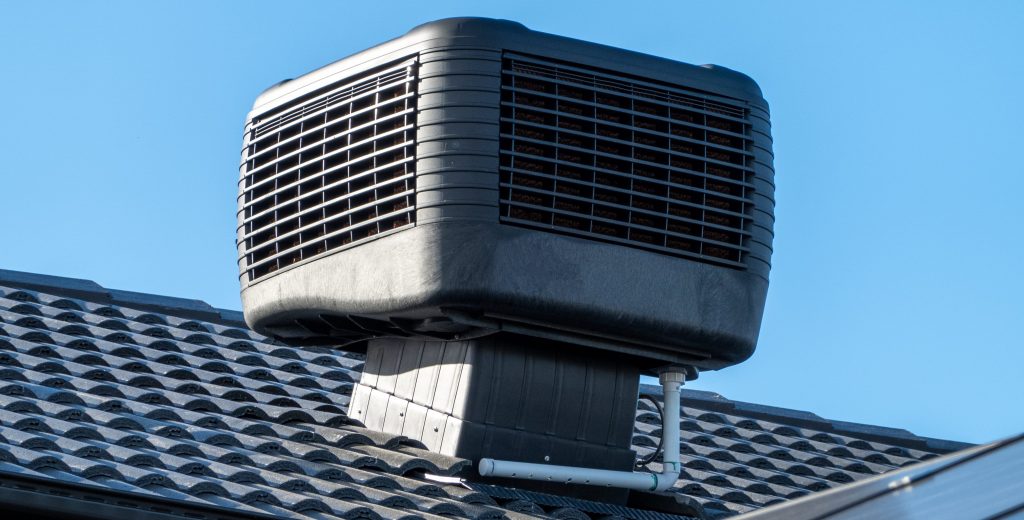 Ducted evaporative air conditioning uses water soaked filter pads to cool the hot, dry outside air as it passes through. As the air goes through these pads, the water evaporates and the heat in the air is absorbed, which lowers the air temperature. A fan then pushes the cool air throughout the house via the network of ducts.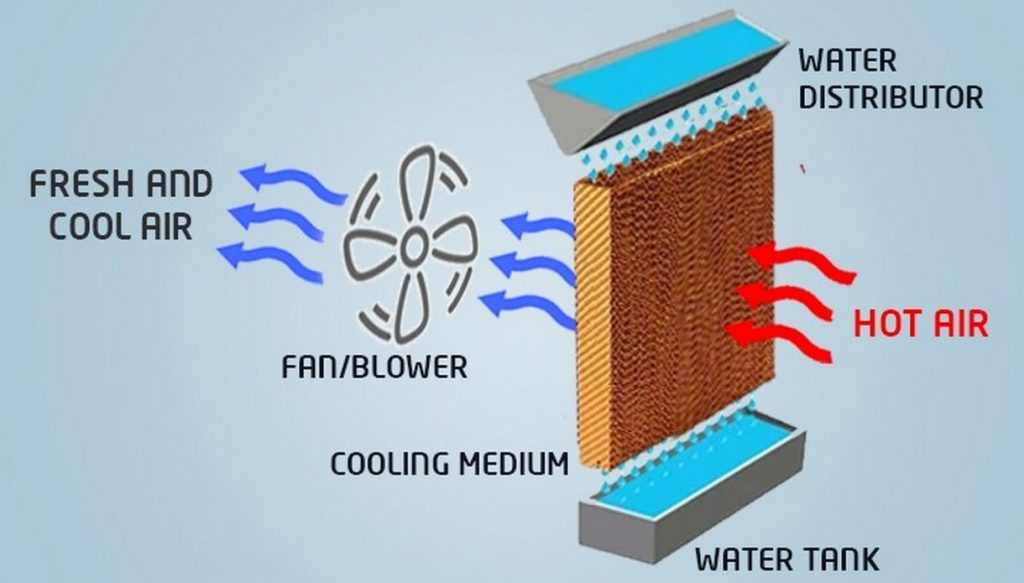 With a ducted evaporative system, the user is unable to set a specific temperature. The only control that the user has is the fan speed which can be increased or decreased to get more or less cool air running through the building, unlike a refrigerated system that allows the user to set the air temperature to be colder if need be. This makes evaporative systems somewhat limited in how much they can cool an open space.
They do have some advantages, however. They push a lot more air into the building, creating a higher indoor pressure than refrigerated systems. This creates good inside circulation, resulting in an even temperature across all rooms within the building.
They also tend to be cheaper to run, so in the long term an evaporative system may save you money on your power bill. 
Maintenance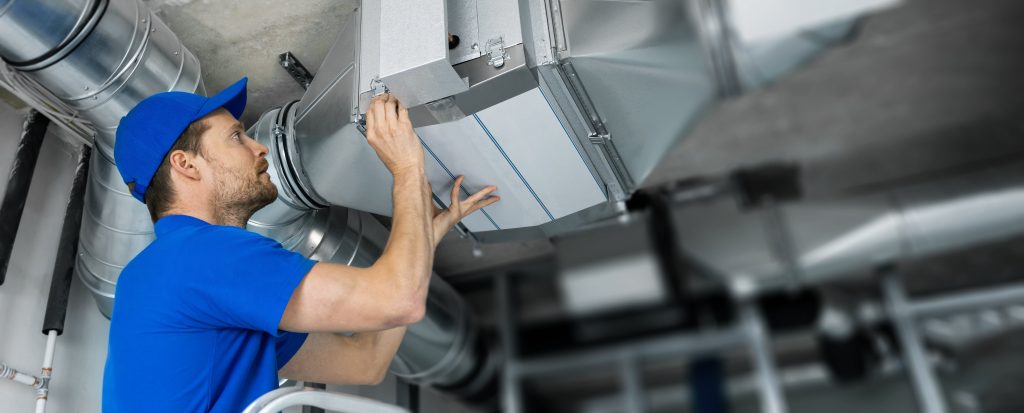 Something to consider when it comes to ducted air conditioning is adequate servicing and cleaning. Over time, ducts can collect dust and debris which can start to compromise how effectively it cools the building. Generally, HVAC (heating, ventilation, air conditioning) ducts should be cleaned by a professional every two to three years.
At Perth Air and Power Solutions, we can help you get the best suited air conditioning system for your home or commercial business. Drop by or call us to speak to one of our friendly professionals about air conditioning installation and we'll get you on your way to achieving the perfect indoor temperature at home or at work.
MORE ARTICLES
FOR YOUR BRAIN