COMMERCIAL AIR CONDITIONING REPAIR & SERVICES
Your trusted Commercial Air Conditioning repair and services provider in Perth.
AIR CONDITIONING SERVICES & REPAIRS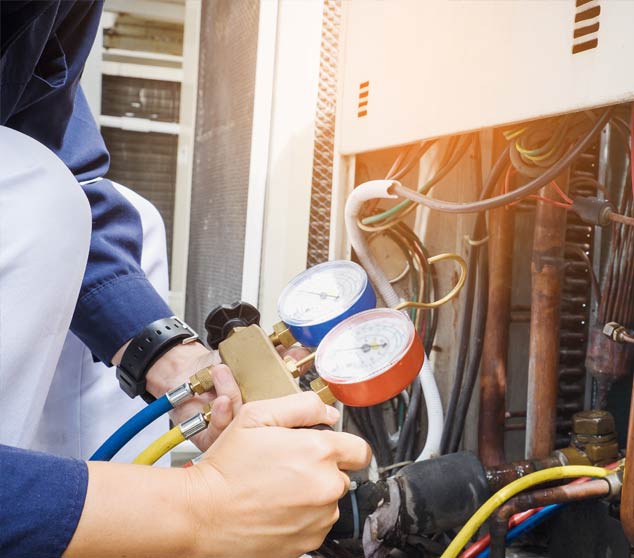 COMMERCIAL AIR CONDITIONING SERVICES
Here at Perth Air & Power Solutions we pride ourselves on our excellent service and ability to respond quickly to assist you in your commercial space when you need it most. Our highly experienced team holds electrical and refrigeration licenses so that you know you're getting nothing but the best and most trustworthy customer service.
Perth Air & Power Solutions has been providing commercial and industrial air conditioning services across Western Australia for over a decade. With air conditioning services and repairs as one of our core offerings, through the years we have established long-standing partnerships with the industry's leading brands. We have worked with numerous providers and over time, have developed a thorough understanding of the key features and functionalities of each brand.
Perth Air & Power Solutions is Perth's most trusted air conditioning provider, and we offer commercial services across Perth to:
If you need a service or commercial air conditioning repair for the air conditioning system at your workplace, contact us and we will provide you with the necessary advice and options available. We provide air conditioning services and repairs across Perth, so get in touch with us today to kickstart whatever it is you need help with!
AIR CONDITIONING IN PERTH
a trusted partner
commercial air conditioning maintenance
With over a decade of industry experience, we are your trusted partner in commercial air conditioning repairs and maintenance.
As a business owner, you know how important it is that your air conditioning unit works reliably and effectively all year round. Ineffective air conditioning can impact your ability to work, trade and serve your customers or clients— which can lead to massive losses on your bottom line.
Neglecting regular maintenance of your air conditioning system can lead to a steady decline in function due general wear and tear and a build up of dust and other debris. In addition, if there is a build up of debris in your system restricting airflow, it can lead to the unit having to work harder to output cool air, therefore there will be higher running costs when the air conditioner is in use.
It's important to maintain your air conditioner on a regular basis, undertaking scheduled maintenance to protect the longevity of your system. This will ensure that your unit continues to perform at its best. Whilst carrying out regular servicing will not necessarily prevent the breakdown of the actual system, it will definitely reduce instances of breakdowns, avoid costly replacements and minimise your ongoing running costs. With regular maintenance of your unit you, your team and your customers will be kept comfortable.
WHAT DOES AIR CONDITIONING MAINTENANCE ENTAIL?
The type of system you have, whether it be ducted evaporative, refrigerative, or split system dictates what steps need to be taken for maintenance. As a general guide, during a service our air conditioning technician will clean out any debris built up in the system, inspect all the parts of the unit including the ducts and filters, and ensure everything is connected as it should be. Any blockages are identified and rectified, and a split system unit is checked to ensure it's safely mounted to the wall. If there are any repairs needed, the technician will be able to organise a quote.
At Perth Air & Power Solutions, our technicians are trained and experienced to provide servicing and commercial air conditioning repairs across a large range of air conditioning products. Regardless of the system that you have, we have the capabilities to repair and maintain your unit to ensure that it keeps running day after day all throughout the year.
If your system is due for maintenance, give our experienced team a call today and we can schedule you in for an appointment.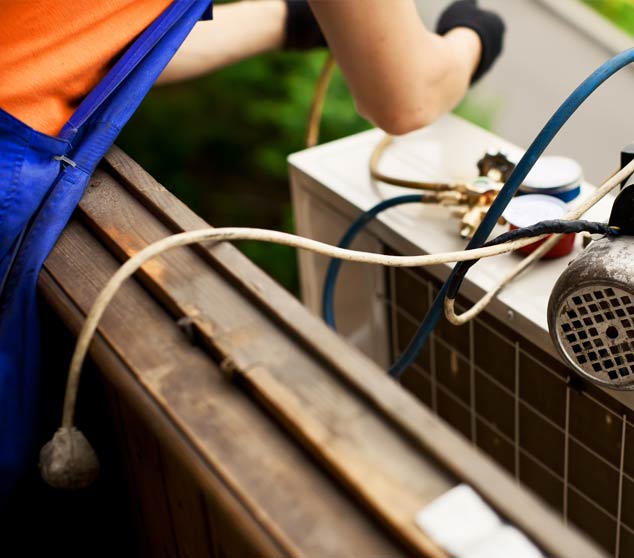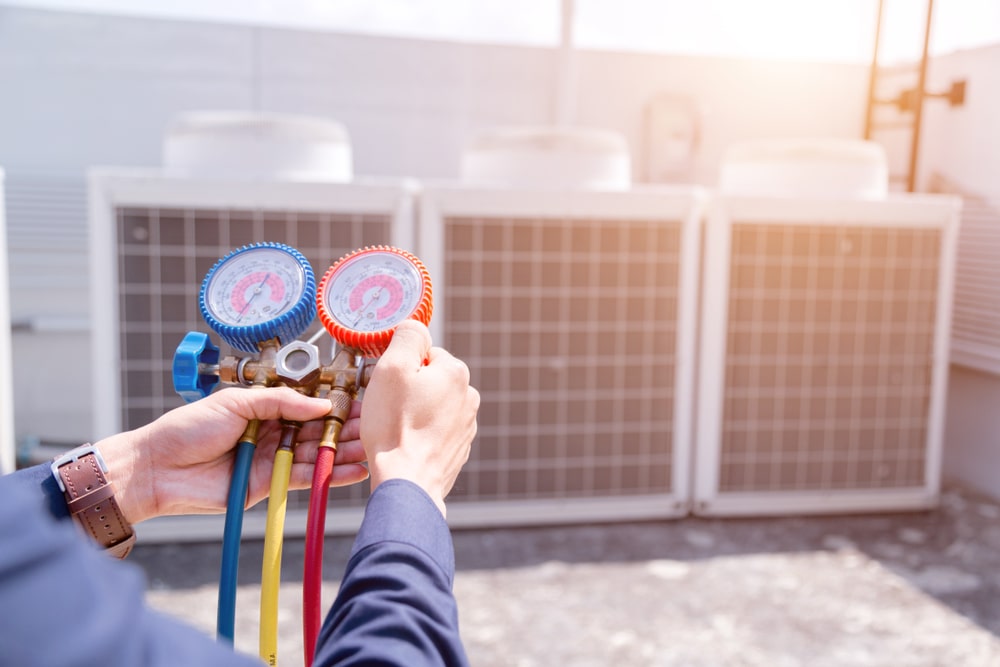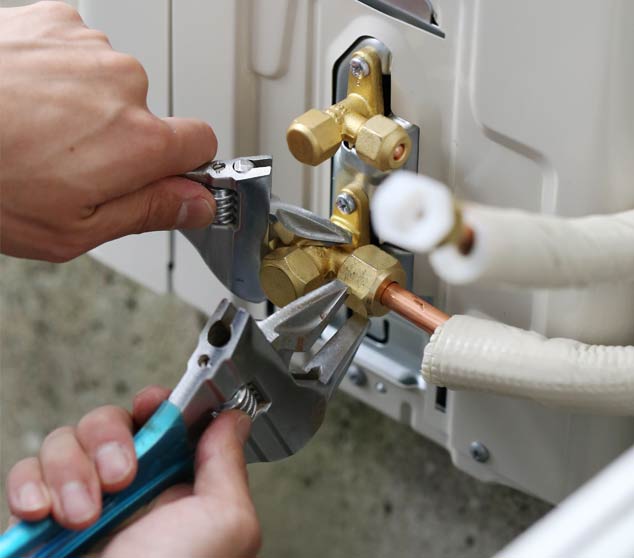 fast response
air conditioning repairs
Especially when the weather is hot, you don't want to be caught out if your air conditioning suddenly fails or stops working effectively. Swift action is necessary in the event of a breakdown to your commercial air conditioning unit. Particularly if you have a reverse cycle system, you may also rely on it working efficiently throughout the cooler months— and you will require fast action if your unit stops working.
As all home and business owners are aware, air conditioner breakdowns can be costly, and with each system being different in functionality and performance, it's imperative that you work with someone who knows what they're doing and can offer a fair price.
At Perth Air & Power Solutions, we cater for servicing and repairs of:
Once you have been in touch with us, a member of our team will provide fast and efficient repairs to ensure your commercial space can return to a comfortable temperature.
Nobody likes delays, especially when it comes to getting your commercial air conditioning systems back up and running. We carry a wide range of products from leading suppliers to get your unit up and working fast!
CONTACT US
Climate control on commercial premises in Perth is vital, with our very hot summers and cool winters. Contact our team to find out more about our commercial air conditioning services and air conditioning repairs to ensure your commercial building is comfortable year-round.
We offer services for all of your air conditioning needs, including air conditioning installation across all commercial and residential air conditioning systems— get in touch with us to find out more.
SEE WHAT OTHER PEOPLE SAY
Jason and his team show great care in the work that they do and always deliver a quality job. They have delivered many projects for my company on time and on budget
Excellent service, top lads, highly recommend 🙂
We've had Perth Air and Power Solutions complete installs for our clients and the work is of the highest standard and quality workmanship. Jason and lads will go above and beyond to get the job done in a safe and top quality manner.
Jason and all his techs are very competent, always helpful and never let me down. They are very professional and communicate well. I highly recommend them for all Mech work.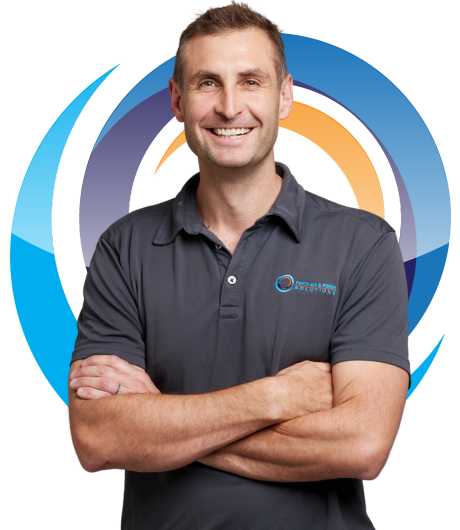 LOOKING FOR A QUALITY AND AFFORDABLE SERVICES & REPAIR FOR YOUR NEXT PROJECT?