Commercial Air Conditioning Perth
Your leading provider of all commercial air conditioning needs in Perth.
COMMERCIAL AIR CONDITIONING PERTH
Commercial air conditioning system perth
With over 15 years experience as Perth's leading supplier and repairer of Commercial Air Conditioning units, you can be assured that Perth Air & Power Solutions have the technical know-how and experience to get the job done right. With the ability to provide repairs and maintenance to all major brands, you can place your trust in us to have your unit up and running in no time.
WHY PERTH AIR & POWER SOLUTIONS?
Our team holds dual electrical and refrigeration licenses, translating to peace of mind for all our customers working with one of our highly experienced air conditioning contractors. Here at Perth Air & Power Solutions we are a premium air conditioning company delivering a high quality, one stop shop solution for all your commercial air conditioning needs.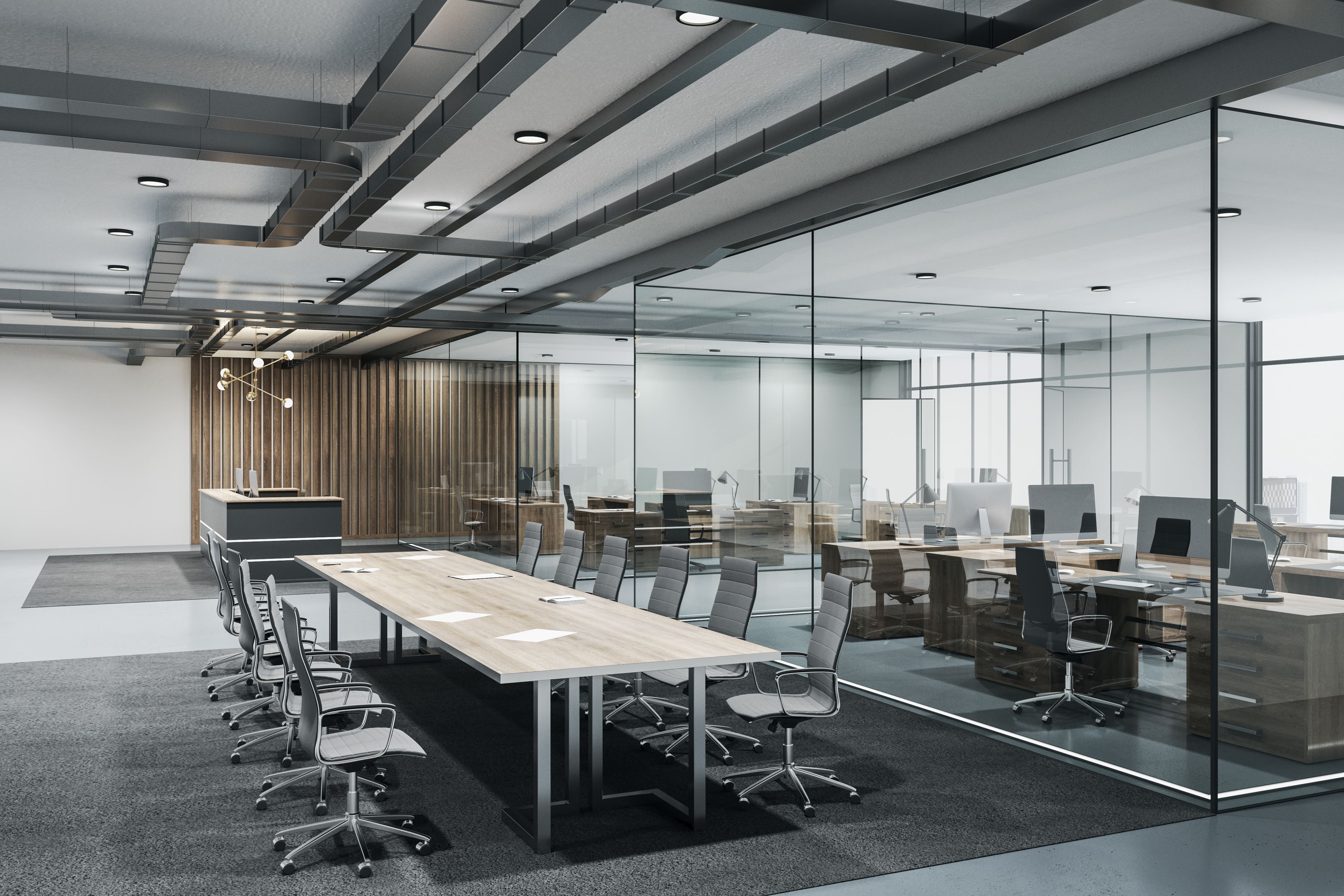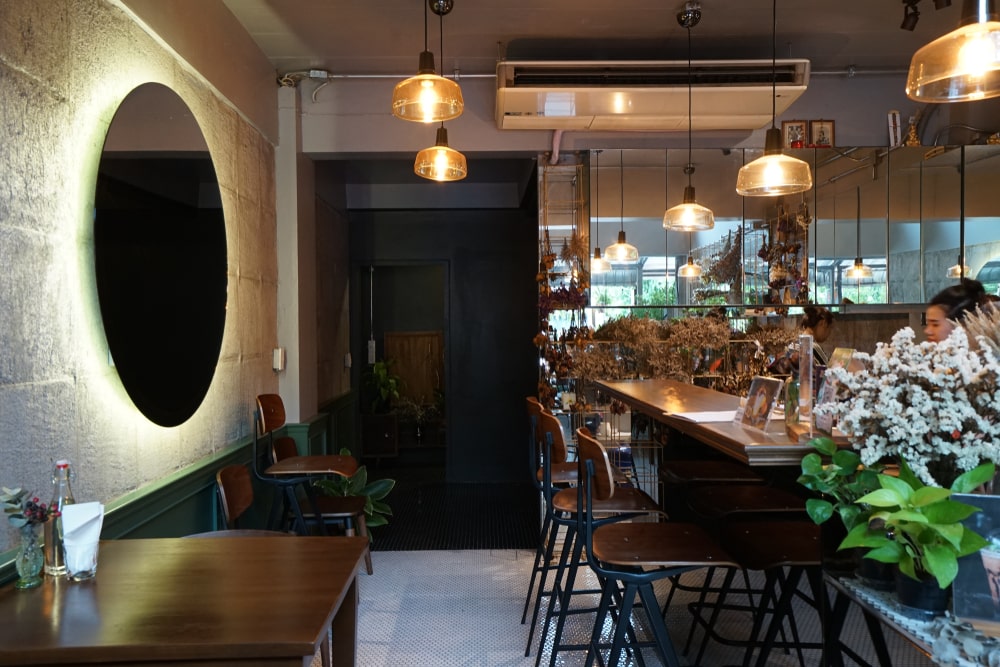 COMMERCIAL APPLICATIONS OF AIR CONDITIONING
Commercial air conditioners must be able to carry a heavier workload than residential air conditioning systems. In commercial properties, air conditioning must be reliable to work for longer periods of time, and often cool or heat multiple rooms and large areas.
Our highly qualified team of air conditioning technicians can assist you in all commercial applications of air con, from routine maintenance to fitting and installing air conditioning in commercial buildings.
COMMERCIAL AIR CONDITIONING INSTALLATION
For over 15 years, we have provided Air Conditioning Installation solutions to a wide range of businesses and industries across Perth, including:
Our highly experienced air conditioning technicians can design and install an air conditioning system tailored to your needs. Commercial spaces all have unique requirements, so our commercial air conditioning Perth specialists work to provide long-term strategies to suit the specific needs of your space.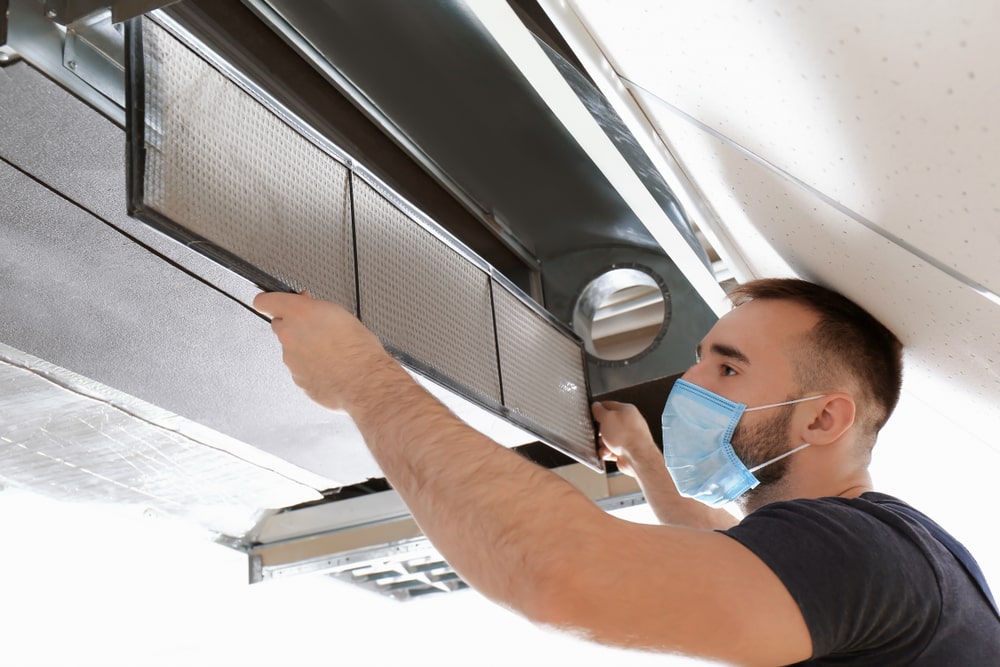 Perth Air and Power Solutions is here to help you. Call us today to see what we can do for your air conditioning needs.
08 9243 8572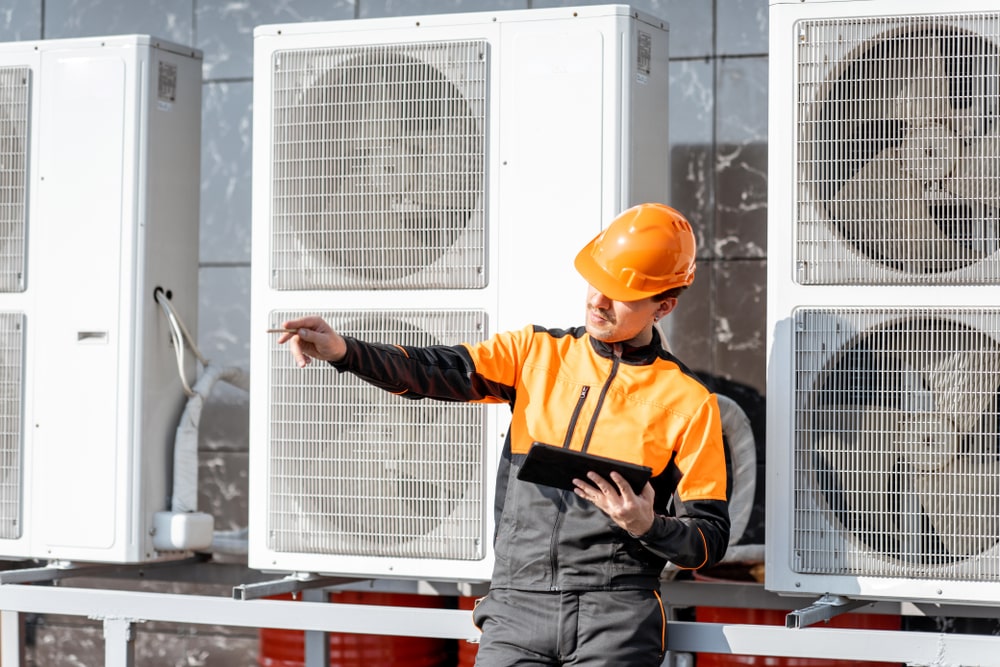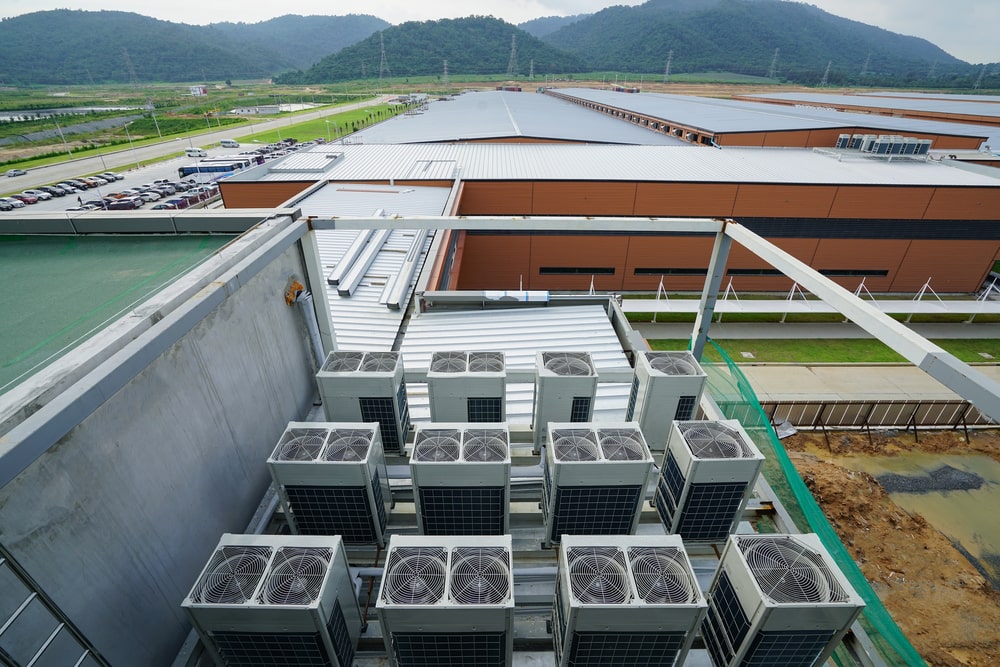 COMMERCIAL AIR CONDITIONER SYSTEMS
Selecting an air conditioning system for your commercial space can be a costly investment, so it's vital you choose a trustworthy partner to assist with installation and maintenance. Here at Perth Air & Power Solutions, we can advise on the best air conditioning system for your needs. We specialize in all forms of commercial air conditioners including:
This type of cooling system works by pulling hot outside air through an outdoor unit where water is used to increase the moisture content of the air. This can be an effective form of cooling in Australia's hot climate, and it typically uses less power than other cooling options.
Warm air is taken through the unit and the use of a refrigerant cools the air. The air is then pushed back into the property. Ducted refrigerated systems are effective for cooling a large space or several different zones, with the added benefit of most of the unit being out of sight.
These systems are very popular among small businesses, as they are effective at cooling or heating a small space. In cooling mode, warm air is removed from the inside air and expelled outside. In warming mode, heat is extracted from the air outside and transferred inside.
Standing for heating, ventilation and air conditioning, HVAC is used to describe a system that provides both heating and cooling. This includes standard split systems as above, as well as other package units, central plant and split ducted systems.
COMMERCIAL AIR CON SERVICES & REPAIRS
Air conditioning plays an important role in commercial buildings, ensuring a comfortable work space, happy clients and customers, a productive team and improved air quality. Here at Perth Air & Power Solutions, we understand the importance of regular servicing for your commercial air conditioning systems to keep them working in tip-top condition.
Don't be caught out by a fault in your air con. Reach out to our friendly team for a service today, to fix any problems before they arise. Our highly experienced air conditioning technicians can make any necessary repairs to ensure your commercial cooling system is working as it should.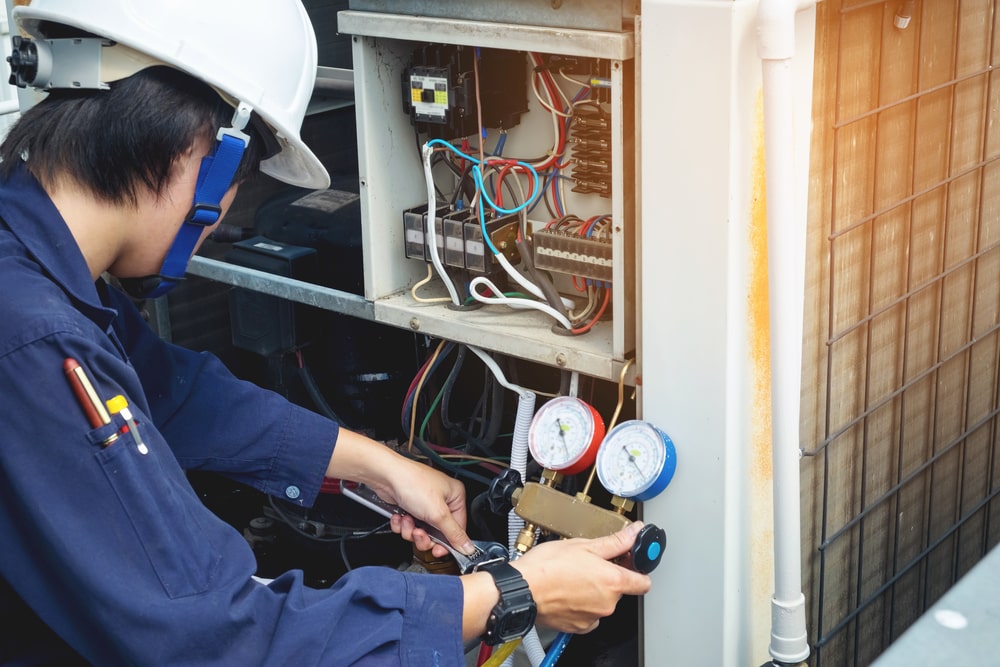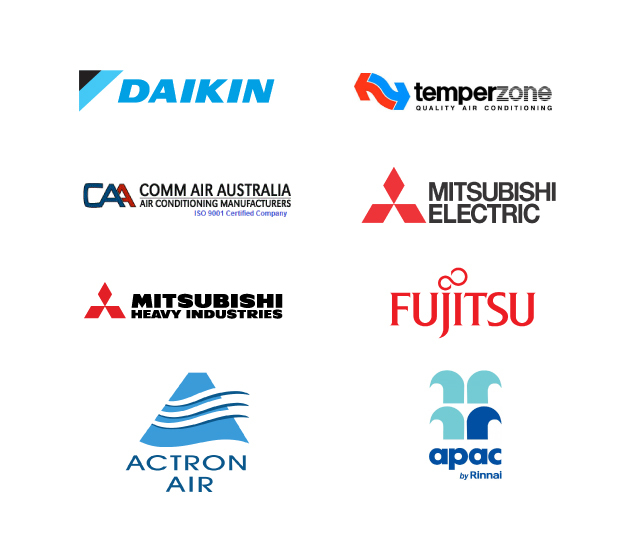 ONLY THE MOST TRUSTED BRANDS
Air conditioning in commercial sites needs to be reliable. For your added peace of mind, we work with all major trustworthy brands such as:
Daikin
Siemens
Fujitsu
Mitsubishi

WE KNOW COMMERCIAL AIR CON

For all things air conditioning and refrigeration, reach out to our highly experienced team here at Perth Air & Power Solutions. As well as commercial air conditioning services, we offer domestic air conditioning installation, repairs and maintenance.

Rest assured knowing your commercial system is in good hands with Perth Air & Power Solutions.
SEE WHAT OTHER PEOPLE SAY
Jason and his team show great care in the work that they do and always deliver a quality job. They have delivered many projects for my company on time and on budget
Excellent service, top lads, highly recommend 🙂
We've had Perth Air and Power Solutions complete installs for our clients and the work is of the highest standard and quality workmanship. Jason and lads will go above and beyond to get the job done in a safe and top quality manner.
Jason and all his techs are very competent, always helpful and never let me down. They are very professional and communicate well. I highly recommend them for all Mech work.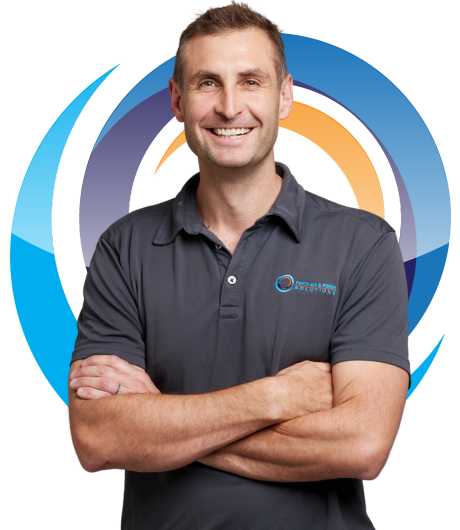 LOOKING FOR A QUALITY AND AFFORDABLE SERVICES & REPAIR FOR YOUR NEXT PROJECT?