Maximising Efficiency and Comfort In Your Business: What is Split System Air Conditioning?
Perth Air & Power Solutions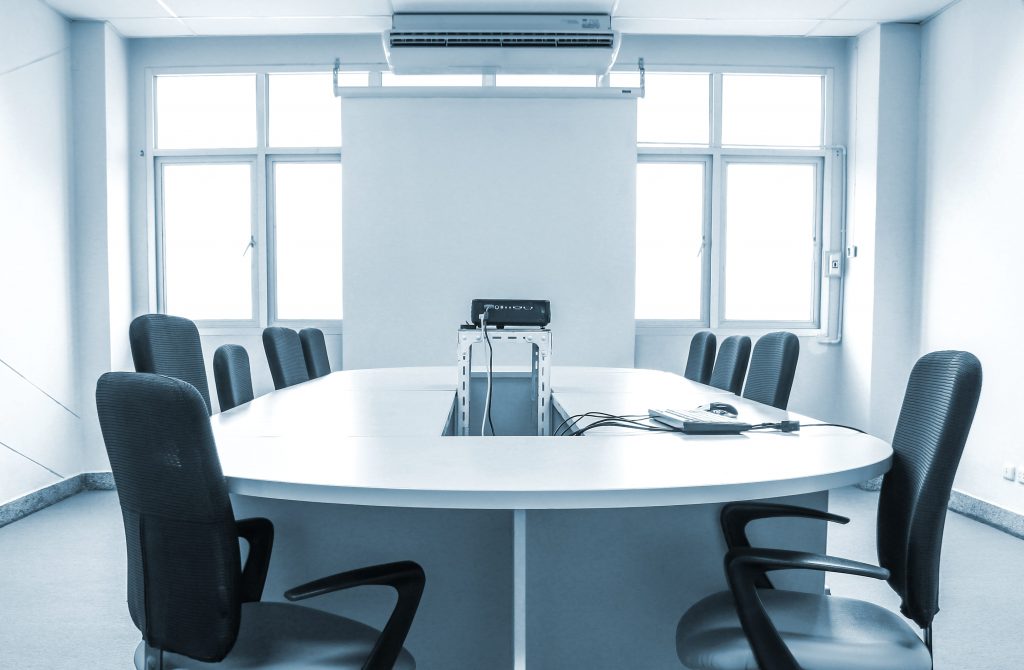 In the realm of air conditioning, split-system air conditioners have emerged as a popular and versatile option for both commercial and residential spaces. Split system air conditioning consists of two main components: the indoor unit and the outdoor unit. This system offers a range of benefits, including efficient cooling, customisable climate control, and quiet operation. In this article, we'll answer the question of 'What is split system air conditioning?', and highlight the features and advantages of the unit as well as its suitability for commercial buildings in Perth.
Benefits of Split System Air Conditioning
Efficient Cooling with Energy Savings
Split system air conditioners are known for their efficient cooling capabilities. These systems are designed to provide optimal cooling performance while consuming less energy compared to traditional air conditioning systems. By utilising advanced technologies and optimising airflow, split system air conditioners deliver cool air effectively, resulting in reduced energy consumption and lower utility bills for commercial buildings in Perth.
Customisable Climate Control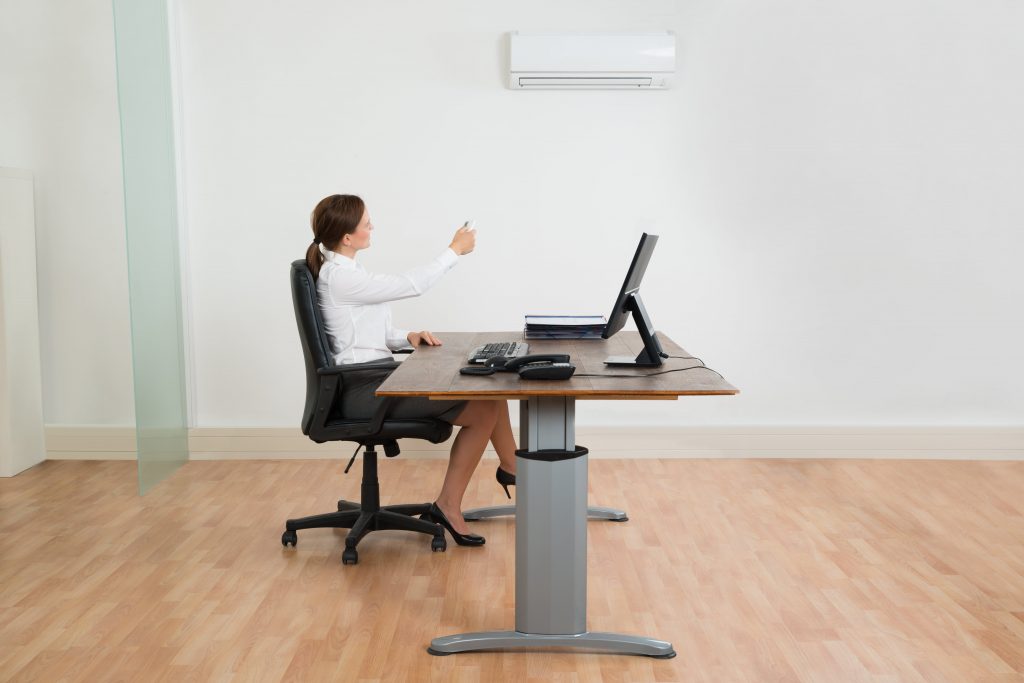 One of the significant advantages of split system air conditioning is the ability to customise climate control in individual spaces. With a split system, each indoor unit is connected to a single outdoor unit, allowing for independent temperature adjustments in different areas of the building. This zoning feature enables commercial building owners to create a comfortable environment tailored to the specific needs of each space. It also ensures energy efficiency by cooling only the occupied areas, avoiding wasteful cooling of unoccupied zones.
Quiet Operation for Enhanced Comfort
In commercial settings, a peaceful and quiet environment is essential for optimal productivity and customer satisfaction. Split system air conditioners excel in this aspect, operating with minimal noise levels. The separation of the noisy compressor in the outdoor unit and the quiet operation of the indoor unit make split systems an ideal choice for office air conditioning, hotels, and other commercial spaces where silence is paramount.
Versatile Installation Options
Split system air conditioning offers versatility in terms of installation options. Unlike centralised systems that require extensive ductwork, split systems utilise refrigerant lines to connect the indoor and outdoor units. This eliminates the need for complicated and costly duct installations, making split systems suitable for both new construction projects and retrofitting existing commercial buildings in Perth.
Furthermore, split systems provide the flexibility to install multiple indoor units connected to a single outdoor unit. This configuration allows for efficient cooling of various areas within the building, providing personalised comfort for employees, customers, or tenants.
Maintenance and Servicing Convenience
To ensure optimal performance and longevity, regular commercial air conditioning services and maintenance are crucial. Fortunately, split systems are designed with ease of maintenance in mind. Air filters, located in the indoor units, can be easily accessed and cleaned or replaced as needed. Clearing away dust and debris from the filters enhances the system's efficiency and prevents airflow restrictions.
It is recommended to schedule routine professional maintenance for split system air conditioners. HVAC technicians can inspect the system, including the outdoor unit, refrigerant lines, and electrical connections, to identify any issues or potential problems. Regular servicing not only maintains the system's performance but also extends its lifespan and reduces the risk of breakdowns.
Installation Considerations for Split System Air Conditioning
With split system air conditioning installation in commercial buildings, several factors should be considered to ensure optimal performance and efficiency.
Choosing the Right Location for Indoor and Outdoor Units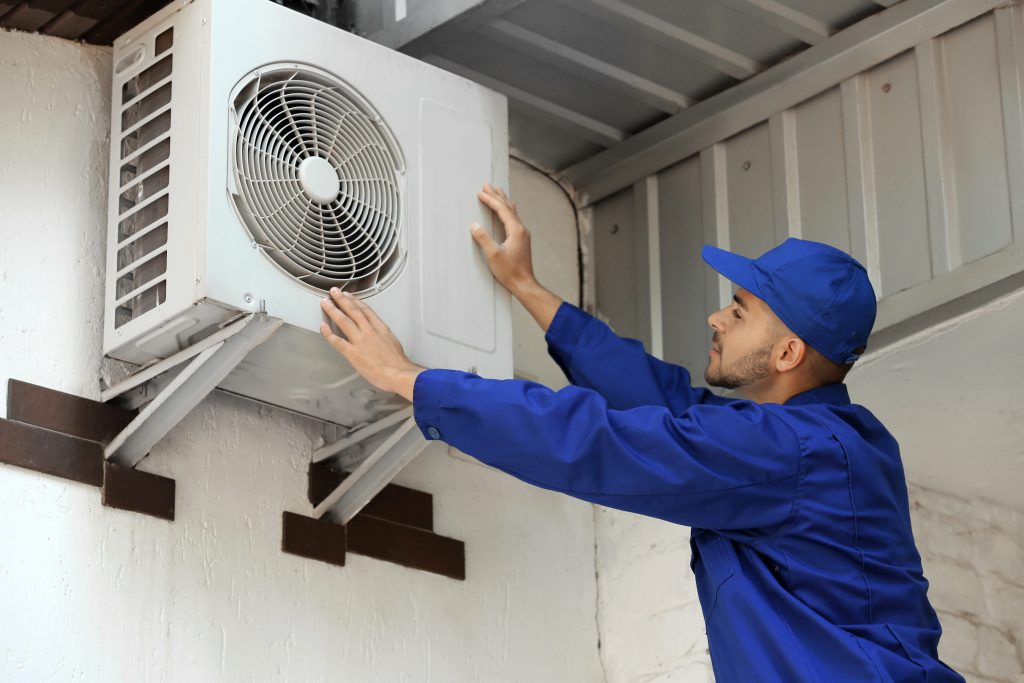 Proper placement of the indoor and outdoor units is essential for effective cooling and efficient operation. The indoor unit should be strategically positioned within each zone to distribute cool air evenly. It is recommended to place the indoor unit at a height that allows for optimal airflow and accessibility for maintenance. Additionally, the outdoor unit should be placed in a well-ventilated area, away from obstructions that could impede its performance. The chosen locations for both units should also consider aesthetics and noise reduction, especially in commercial spaces where appearances and tranquillity are important.
Determining the Number of Indoor Units
The number of indoor units required for a split system installation in a commercial building depends on the size and layout of the space. Larger buildings may necessitate multiple indoor units connected to a single outdoor unit to achieve uniform cooling throughout the premises. By consulting with HVAC professionals and considering factors such as square footage, floor plans, and specific cooling requirements, commercial building owners can determine the optimal number and placement of indoor units for their unique needs.
Sizing the System Correctly
Proper sizing of the split system is crucial to ensure efficient cooling and energy savings. An oversized system may cool the space quickly but will cycle on and off frequently, resulting in inefficient operation and increased energy consumption. Conversely, an undersized system may struggle to cool the area adequately, leading to discomfort and inefficiency. It is essential to consult with HVAC experts who can perform load calculations and recommend the appropriate cooling capacity for the commercial building in Perth.
Professional Installation Services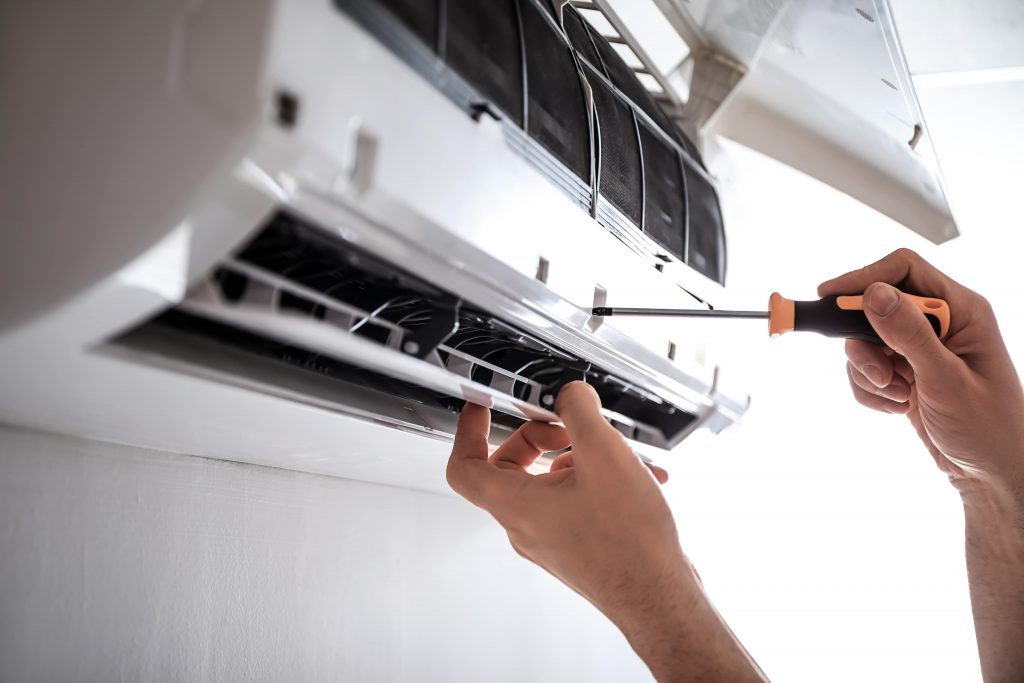 To achieve optimal performance and maximise the benefits of split system air conditioning, professional installation is highly recommended. Experienced HVAC contractors possess the expertise and knowledge to handle the complexities of split system installations. They will ensure that the system is installed correctly, following manufacturer guidelines and safety codes. Professional installation guarantees that the system operates at its peak efficiency, minimising the risk of future issues or breakdowns.
Embracing Split System Air Conditioning with Perth Air and Power Solutions
Split system air conditioning offers a range of benefits for commercial buildings in Perth, making it a preferred choice for efficient and customisable cooling. With its energy-saving capabilities, versatile installation options, quiet operation, and ease of maintenance, split systems provide commercial building owners with a reliable and effective solution for climate control. So if you're a commercial building owner in the Perth area looking for both reliable and efficient air conditioning, contact Perth Air and Power Solutions today. We'll design, install, maintain and service your own units so you can enjoy the benefits of everything this ducted system has to offer
MORE ARTICLES
FOR YOUR BRAIN