How Do Motion Sensor Lights Work?
Perth Air & Power Solutions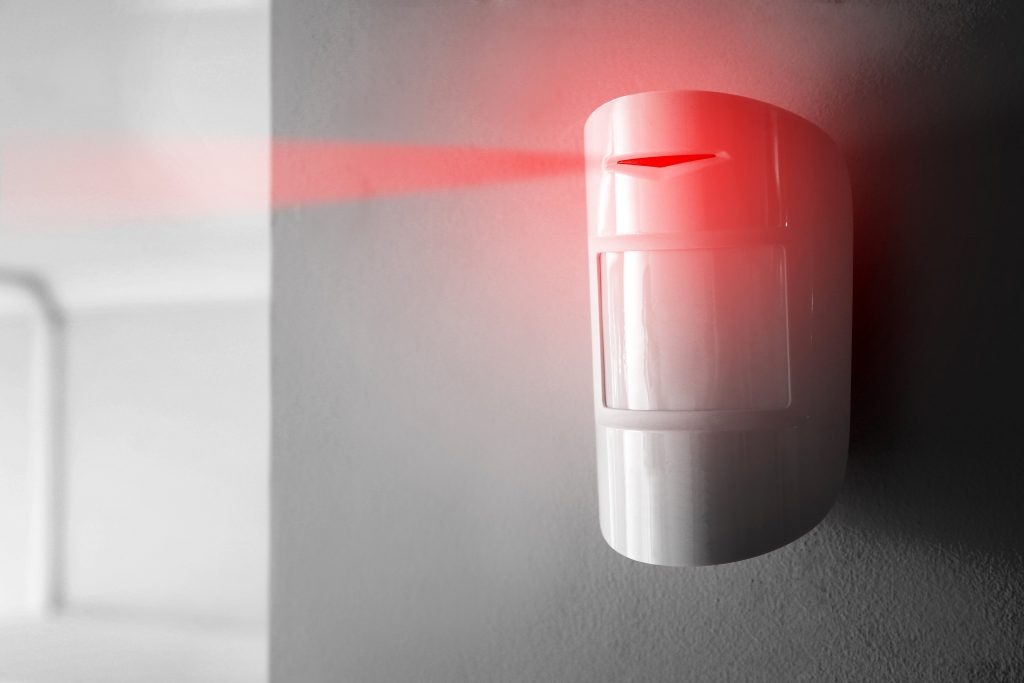 Motion sensor lights are becoming a popular choice among business owners, with a lot of premises opting to automate even the simplest daily function. But what exactly are motion sensor lights, how do they work, and what are the benefits? Well, read on to find out if they would make a sensible addition to your business premises.
What Are Motion-Activated Lights?
Motion sensor lighting detects human movement over large areas using a variety of different technologies. They used to predominantly be utilised in burglar alarms and other security systems. They're also used by outdoor lights so you can see where to put the key in the front door when you get home late at night. But as technology improves, it tends to get smaller and more discreet; meaning that light manufacturers have created ways to install them in any fixture to keep things incognito. 
The Different Types of Motion Sensors and How Do They Work?
There are a few different types of motion sensors, which all work slightly different to each other, they include:
Passive infrared (PIR)

Active infrared

Photoelectric

Microwave

Dual technology
Passive Infrared 
Most motion detectors use passive infrared sensors to track the presence and movement of people and animals via their infrared energy, which triggers the light switch. This is caused by a pryoelectric chip, which is responsive to heat and mounted on a circuit board, converting their energy into an electrical charge.
A transparent window on the sensor house can detect changes in the infrared via body temperature whilst also protecting the device from dust, debris and insects. Positioning needs to be taken into account upon installation as false alarms can be caused by air vents or temperature fluctuations.
Active Infrared
Not unlike PIR, active infrared can be utilised outside and in automatic door opening systems. Their sensors can cover larger areas as they're less prone to false triggers like weather or small animals but do require more frequent maintenance.
Photoelectric
Known as both photocell or a photo-eye sensor, photoelectric motion sensors work by using a beam of light to detect movement. With two parts, a transmitter and a receiver, the transmitter has a light and the receiver can detect it, therefore whenever an object, like a person or a car, passes through it, breaking it and causing the receiver to detect a change.
They can more commonly be used in outdoor lighting, with security lights or street lamps, to track whenever someone enters an area. However, they can be affected by changes in ambient light, dirt or debris on the lens.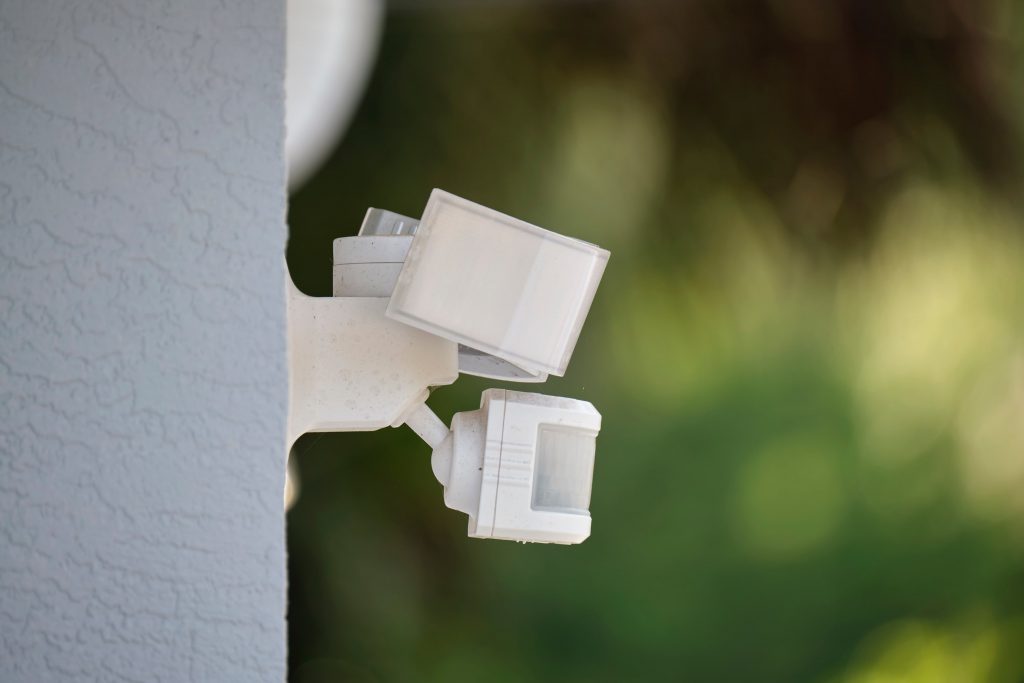 Microwaves
Microwave sensors are the next most common type of motion detector. They work by sending out microwave pulses and then measuring the reflections of moving objects. They cover a larger detection range than infrared sensors but are more expensive and vulnerable to electrical interference.
To maximise reliability, some motion detection devices combine a PIR motion sensor with a microwave sensor. This can greatly reduce the number of false detection signals but is more commonly used for security purposes rather than for lighting.
Dual Technology
Typically used in security systems and outdoors in the lights where they can respond to both people and objects, like vehicles, dual technology uses a combination of passive infrared and microwave sensors to track moving objects and trigger a response.
By using a combination, dual technology can reduce false alarms caused from the environment. As it requires both sensors to be triggered, it limits the chances of the lights being turned on by nothing.
What Are The Benefits Of Using Motion Sensor Room Lights?
Convenience

: Hands free lighting, making them a more accessible option for those with disabilities or mobility issues in your business, and allowing a wider selection when it comes to decorating due to a lack of fixtures. 

Increased security:

By turning on whenever someone walks past, motion sensor lights can deter burglars and anyone who has ill-intention towards your business.

Energy efficiency:

By only turning on when triggered, motion sensor lights use less energy than traditional lights, therefore they can help reduce your energy bills and your business's carbon footprint.

Longer lifespan

: As they can only be turned on via a trigger, motion sensor lights tend to have a longer lifespan than a traditional outside light which is left on overnight.

Increased safety:

Especially useful when placed in car parks, they can light up the darker spots of the areas, making it safer and easier for your employees to navigate and limit the chances of injury.
Get In Touch!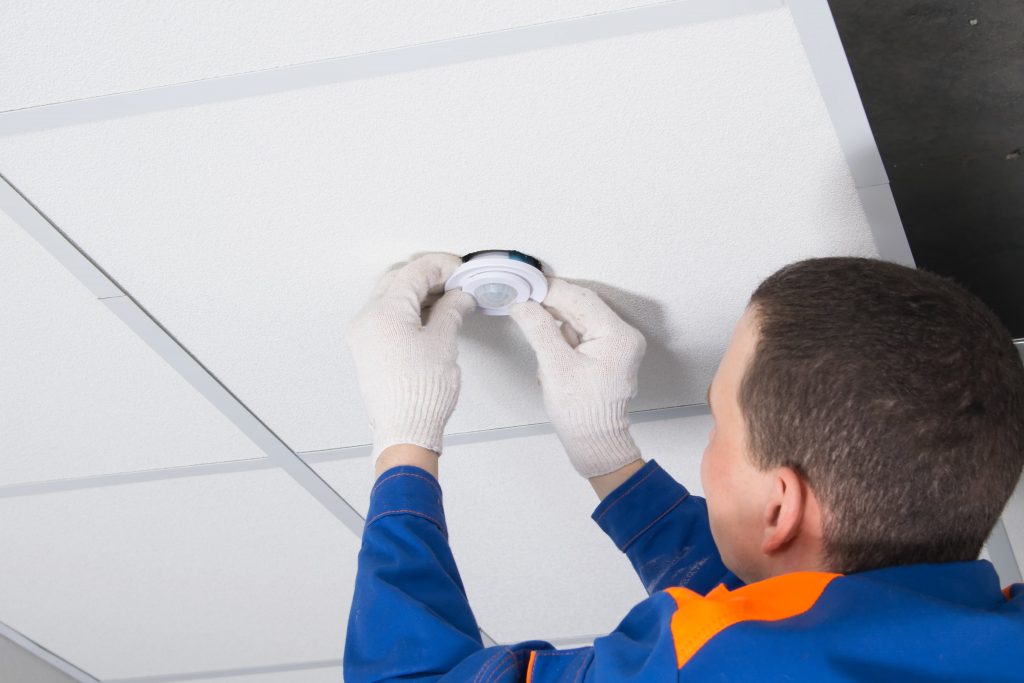 Ready to upgrade your business with some motion sensor lights?  Our team of experts can help you figure out the best solution for your business, to make sure that you have reliable and long lasting lighting for years to come. Get in touch with us at Perth Air and Power Solutions today to get a quote, learn more about the options we have and for all your commercial electrical needs.
MORE ARTICLES
FOR YOUR BRAIN