Our Guide to Smoke Alarms in Western Australia
Perth Air & Power Solutions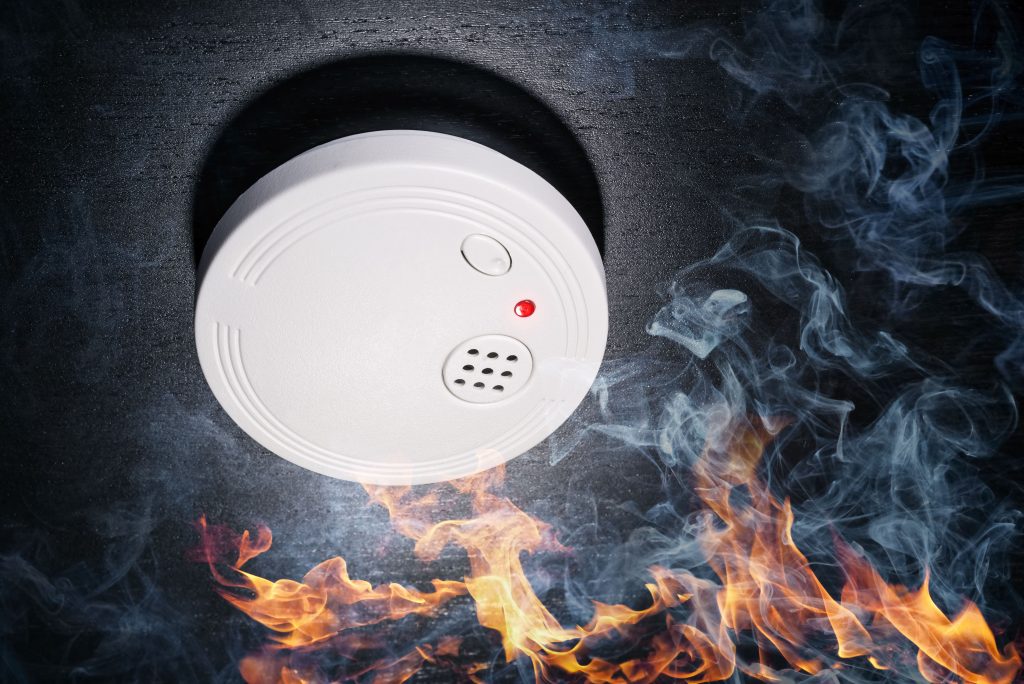 Mains powered smoke alarms have been mandatory in all new buildings in Western Australia since 1997, and in 2009, that legislation was updated to include all existing homes and buildings prior to the transfer of ownership, rent or hire. The reason for this is clear—smoke detectors save lives, and given how cheap they are to install, it's a pretty low tariff requirement.
Many people still don't understand how quickly a building fire can go from manageable to catastrophic. In homes, most house fires occur at night while the occupants are asleep. It's often assumed that if there is a fire, the heat and noise will wake them up in time to make a quick escape, but this just isn't how it pans out. What actually happens is the smoke that is produced by the fire in its early stages is breathed in by sleeping occupants, which has the potential to be fatal, even before a person comes into contact with any flames. This is why we don't use heat or flame detectors—because it's the smoke that is the real danger.
In commercial buildings, the hazard isn't so much smoke inhalation, it's more that evacuations take longer as larger numbers of people all make their escape through limited exits. This can cause panic and potential blockages of fire escapes which is why early detection from a smoke alarm is so necessary.
With working smoke alarms installed to the Australian standard, along with regularly rehearsed evacuation procedures, commercial buildings should be able to manage any fire situation and get everybody to safety without casualties.
How Do Smoke Alarms Work?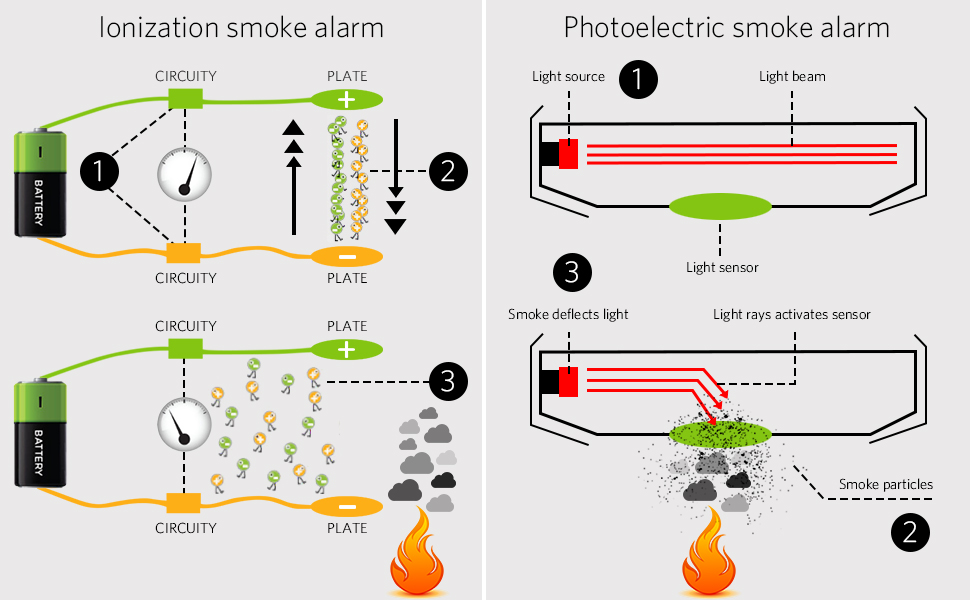 There are two main types of hardwired smoke detectors in use today. These are the photoelectric type smoke alarms and the ionisation smoke alarms.
Photoelectric
'What is a photoelectric smoke alarm?' is a fairly common question. These are alarms that work by detecting large burning particles in the air. In modern buildings, furnishings contain a lot of synthetic materials that smoulder and give off large, visible smoke particles during combustion. They are more sensitive to these large smoke particles which means a fire can be detected early on. For this reason, they are the recommended type of smoke detector for new homes, commercial and residential buildings.
Ionisation
Instead of detecting large particles, these alarms detect large amounts of very small particles in the air. The amount of small particles required to set off an ionisation smoke alarm is generally only produced by flaming fires or from very hot surfaces. This means the smoke from smouldering fires, which give off lower amounts of large particles, will take longer to be detected.
Ionisation smoke alarms are more prone to be triggered by cooking, so they should therefore be avoided near kitchens and other areas where there is some type of controlled flame or heat production.
Do Smoke Alarms Need to be Hard Wired?
Yes. While it doesn't hurt to have a few additional smoke alarms placed around the building that are battery powered, smoke alarm requirements in Western Australia are that every new and existing building have a minimum number of compliant smoke alarms connected to the mains power source. Exactly how many hardwired smoke alarms depends on the layout of the home or building, and is why installation must be carried out by a licensed electrician.
Smoke alarms do still use a battery for backup power in case of an outage, so regular battery checks and yearly replacement is still necessary.
How Often Should Smoke Alarms be Replaced?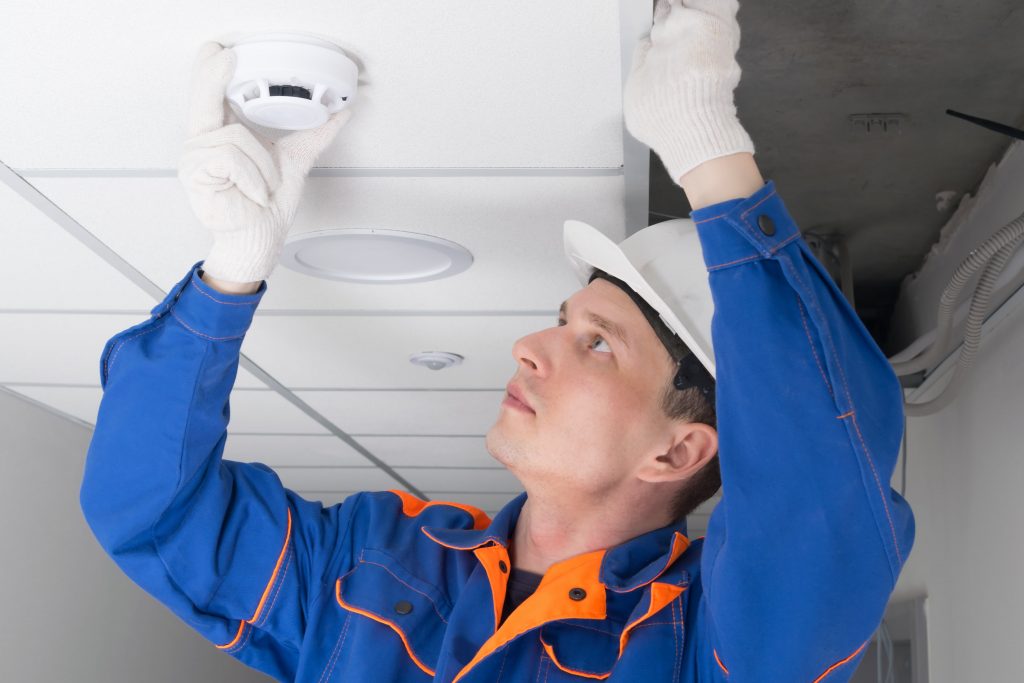 Smoke alarms need to be replaced every 10 years. This is because dust and other airborne contaminants eventually clog up the sensors and circuitry, making them less effective. This doesn't mean the entire system needs replacing though. The smoke alarm's harness may be hard wired to the mains supply, but the alarm component can easily be detached and replaced with a new one by the occupants of the building. It's generally a good idea to replace alarms on the 1st of January every 10 years, as it makes it a bit easier to remember.
But, If the building's electrical wiring suffers damage from an event that has caused a power surge, then it's necessary to have the alarms checked and serviced by a licensed commercial electrician.
What causes an electrical power surge?
There are a number of causes of an electrical power surge, including lightning strike, overload, faulty wiring and the return to connection after a blackout. These can all send a surge of electricity through the building's wiring and cause damage to any devices and appliances that are plugged into the mains.
Should any of these situations occur, you will need to have your smoke alarms and their wiring checked by a licensed electrician.
As business and property owners, it's important that you keep up to speed with new legislation regarding smoke alarm laws. Whether you're in charge of commercial or rental properties, it's incumbent on you to ensure that all interconnected smoke alarms are installed and maintained according to code. So to make sure your business is adequately protected, get in touch with us here at Perth Air and Power Solutions and we'll make sure your smoke alarms are up to scratch.
MORE ARTICLES
FOR YOUR BRAIN