How Does A Commercial Refrigeration System Work & How To Best Maintain It
Perth Air & Power Solutions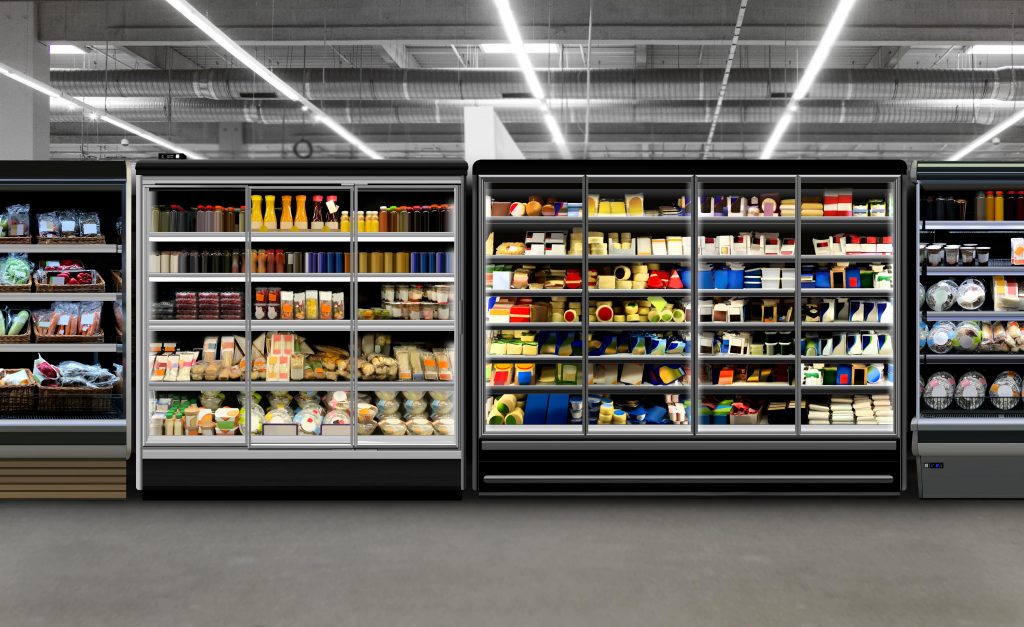 You've probably seen those big commercial refrigerators in service stations, supermarkets, bars and restaurants. You may also be wondering how they differ from the modern refrigerator in your kitchen, and the truth is, technically there isn't much difference. Whether they're small reach-in fridges or big walk-in cool rooms, they both use the same basic components for heat transfer, only commercial units are scaled up a notch or two. With that being said, commercial business have specific requirements, so if your business is looking to purchase a refrigerator, it's important that you understand your needs so that you make the right purchase.
There are many factors that will influence the kind of refrigerator you are likely to purchase. Factors such as capacity, shelving configuration, temperature and energy consumption. For example, a fridge that is intended to store drinks will not need to be as precise as a fridge that is going to be storing medical and pharmaceutical products.

How do refrigerators work?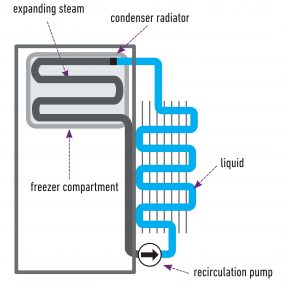 Artificial refrigeration works on the basic idea of transferring heat from one place to another. Commercial fridges use a compressor that is regulated by a thermostat to produce cold air. This compressor condenses the refrigerant gas inside, absorbing heat from it, and as the refrigerant evaporates, it cools whatever is stored inside. 
Liquid refrigerants help keep food and other items cool and safe in commercial refrigerators. A commercial cooling process requires a circuit that works with a vapour compressor to dry or cool surrounding air, giving it greater cooling power compared to household refrigerators.
Commercial-grade fridges are generally also more efficient in saving energy than domestic models because they come with condenser fan motors and anti-sweat heaters that lower electricity consumption.

What are some common types of commercial refrigerators?
Commercial fridges come in various forms according to their desired function. These may include:
Reach-in vertical cases and refrigerators

Plug-in enclosed vending machines

Semi-vertical display cabinets

Horizontal cases

Deli cases

Drop-in coolers

Draft beer systems

Undercounter refrigerators

Back bar coolers

Refrigerated display cases

Prep tables

What temperature should a commercial fridge be?
It really depends on what is being kept inside the fridge, but for food and drink, a reach-in or walk-in fridge should maintain temperatures of between one and three degrees celsius. Any lower and you risk freezing food items that should not be frozen. Any higher and there is potential for harmful bacteria to grow, making the fridge unsuitable for food preservation.
For reach-in commercial freezers, the temperature should remain between -5 and -23 degrees celsius. Meanwhile, walk-in freezers should stay between -18 and -23 degrees.

How often should you clean a commercial fridge?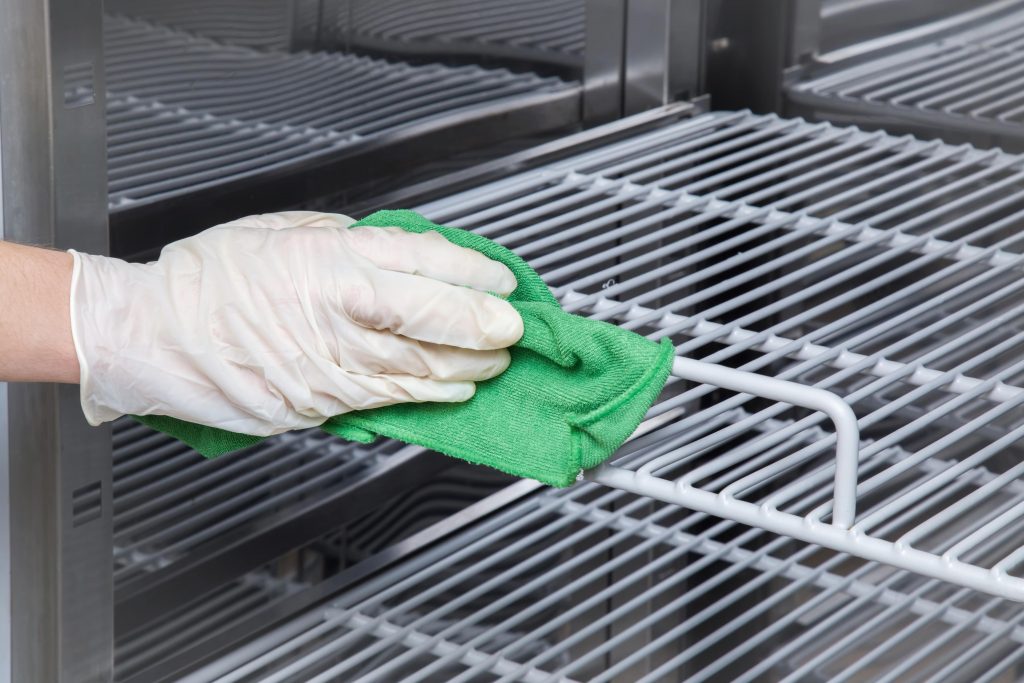 If you use a commercial fridge for your business, then the chances are you will already have a regular cleaning schedule to comply with food safety standards. But in any case, a fridge should be cleaned on a weekly or biweekly basis. This will involve turning it off, removing its contents and allowing it to reach room temperature in order to allow any ice build up to defrost. Give it a thorough clean both inside and out.
Newer refrigerators seem as though they don't require such regular cleaning, but if you neglect it, you'll find yourself running into problems much sooner than you would want.
Additional maintenance tips
As well as cleaning your fridge, it's a good idea to do some basic maintenance while you're at it. Don't just stop after wiping it down.
     Maintain door seals
These are the barriers on the inside of the refrigerator door that keeps the inside at a low temperature, so it's extremely important they're well kept. Bits of food or other debris can get caught in them and over time, cause damage so make sure they are cleaned with a cloth and appropriate cleaning agent at least every six months.
     Check the thermostat
Thermostats can begin to fail over time, so it's important to regularly check that it is giving you the correct readings. Fortunately, it's easy to keep on top of. Simply place a thermometer inside the fridge and check that it is reading the same temperature as the thermostat. If you're getting high-temperature readings on the thermometer but the fridge's display appears normal, then you have a faulty thermostat.
     Clean the condenser coils
These are one of the main components of a fridge, so it's important they're well maintained. regularly cleaning condenser coils might not be possible on all commercial units because it depends on the cooling system, but, where you can, ensure you keep them clean.
To clean the condenser coils, follow these steps:
Unplug the unit from the wall and move it so you can access the coils.

If the coils are on the front, remove the grill to expose them.

Use a vacuum cleaner with the brush attachment and gently run it over the coils.

You might need to use a cloth to wipe the dust off.

Place the grill back on and switch on the unit.
Ideally, you should do this at least twice a year, if not more, depending on where you keep the fridge. Make it part of your maintenance checklist to inspect the condenser coils regularly and clean them as needed.
It's a good idea to have a professional perform regular commercial refrigeration service to make sure all its components, such as the heat pump, expansion valve and evaporator coils are all in good nick. For fridge servicing and commercial refrigeration installation, get in touch with us at Perth Air and Power solutions and we'll make sure all your cooling equipment is in tip top shape.
MORE ARTICLES
FOR YOUR BRAIN