The Optimal Air Conditioning Settings to Keep You Cool All Summer 
Perth Air & Power Solutions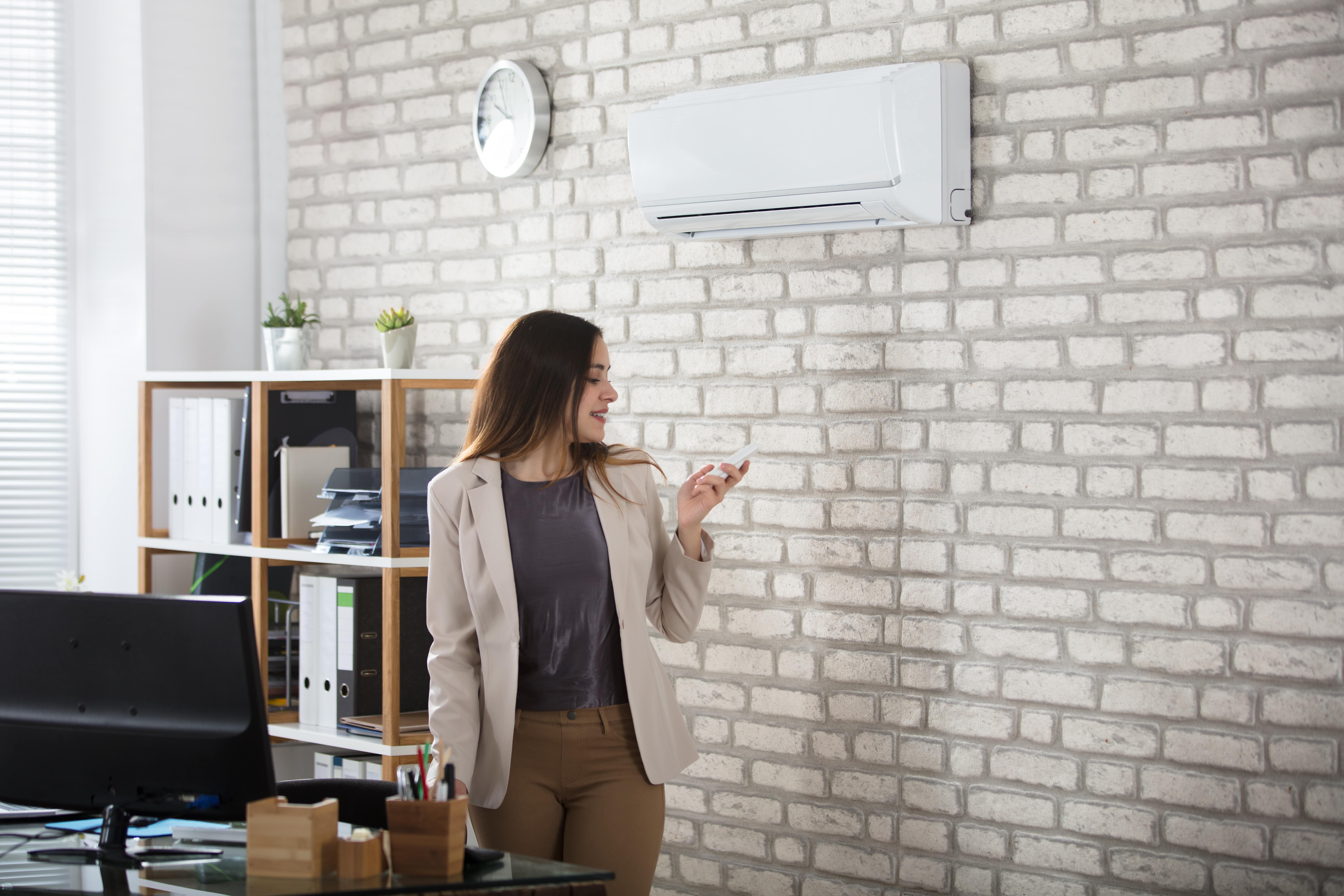 In the hot summer months, air conditioning is vital in all commercial spaces from restaurants, to offices, to factories. It's likely that you rely on your commercial air conditioning system to work effectively most days during the summer to keep you, your customers and your employees cool and comfortable. 
Air conditioning can lead to higher than average energy bills, but there are some tips we can offer to help lower your bills and regulate your energy consumption – all without compromising on comfort. Here are some of our tips for optimal air conditioning settings to keep you cool this summer:
Set optimal temperature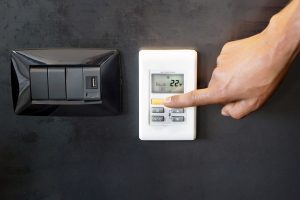 As a general rule, the closer the set temperature of your air conditioner is to the outside temperature, the more efficiently the system will run. In general, a cooling mode temperature set between 22°C and 24°C is the best temperature to run your commercial unit at during summer. If you set your air con closer to 24°C, you will experience a reduction in energy consumption compared to cooler temperatures closer to 22°C. Each degree makes a difference to your energy consumption.
It's worth listening to your employees. Some office settings can be notorious for over-cooling in summer, which can have the opposite desired effect, causing discomfort for the staff and visitors, and a reduction in productivity. The best temperature for your commercial space leading to optimal comfort levels may be higher than you think. 
Select a comfortable temperature and leave the unit set at that temperature – this is a much more efficient approach than blasting the air con at full power on the lowest setting. Doing so can put additional strain on the system, and lead to higher energy consumption. Set a comfortable temperature, and leave it at that. 
If you use your air conditioning for heating throughout winter, use the same approach. Find the ideal temperature to keep your commercial space comfortable, and maintain that temperature.
Ideal time of day to run air conditioning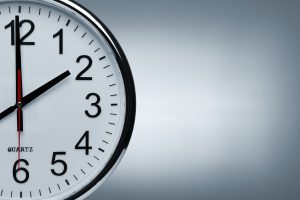 It may be beneficial for you to get in early – turn on the air con in the morning before the outdoor temperature heats up, and keep it running during the day. Depending on your commercial space, you may be able to switch it off at night once everyone goes home, and turn it on again the following morning.
Some systems have a function to 'set and forget', so that the air conditioning will switch on and off automatically as set by you. It can be useful to use a timer setting to ensure your commercial space is already cooling before the first person arrives in the morning. If you walk into an office or commercial space that's already hot and uncomfortable, you're more likely to want to blast the air conditioning at the lowest temperature, which isn't great for energy efficiency or your energy bills.
Some appliances emit heat, such as ovens, computers and other energy-reliant appliances. If your commercial space involves the running of such equipment during the night, or if employees continue work into the night, you may benefit from leaving the air conditioning on. This will keep the space from heating up too much, which can reduce the risk of the air conditioner having to work extra hard the following day to cool it down. 
Depending on your unit, for some systems it's more energy efficient to leave your air conditioning running rather than switching it on and off several times throughout the day. Speak to one of our qualified air conditioning technicians if you want to understand the most effective way to run your particular commercial air conditioning system. 
Regular maintenance of your unit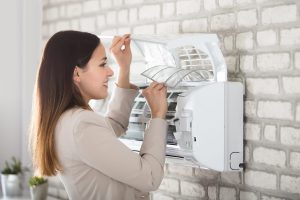 Commercial air conditioning units should be regularly serviced and maintained to ensure they're running efficiently and using as little energy as possible. Regular servicing of your air conditioner will also ensure your customers and staff aren't affected by fluctuations in temperature, which can be very obvious and uncomfortable in the hot summer months. 
Maintaining your unit is a good way of avoiding potential breakdowns, which can lead to soaring indoor temperatures and, potentially, costly repairs. In addition, the filters of your unit or system should be regularly cleaned. This will help lower running costs, as the unit won't have to work as hard to maintain a cool temperature. 
Here at Perth Air & Power Solutions, we are experts in commercial air conditioning repairs, installation and maintenance. We can help you find the optimal air conditioning settings for summer specifically for your air conditioning system, to ensure your set up optimises energy efficiency without compromising on comfort, and without driving up your energy bills. 
Get in touch with our highly qualified team today so that you, your team members and your customers can keep cool and comfortable this summer.
MORE ARTICLES
FOR YOUR BRAIN