Common Refrigerator Problems You Need To Keep An Eye Out For
Perth Air & Power Solutions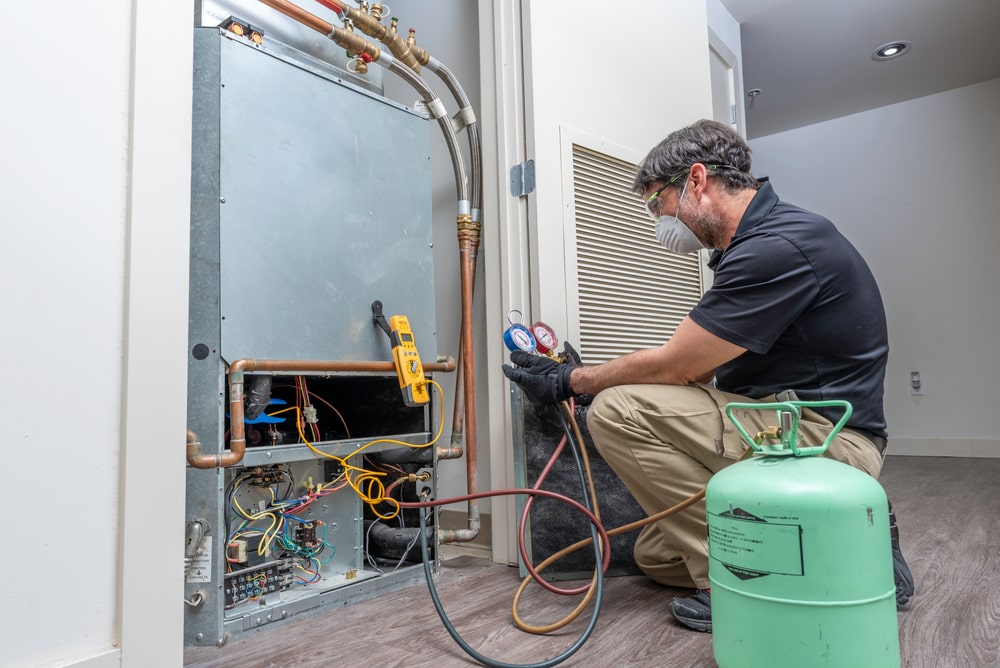 Commercial fridges and freezers are typically a lot larger than the ones we use at home and are often run at lower temperatures. It's likely that a disruption to the fridge or freezer in your commercial space will influence and impact the running of your business, and potentially lead to loss of stock and income. 
There are various issues that you can face with a commercial fridge, but here we've outlined some of the most common refrigerator problems, and warning signs to keep an eye out for.
Temperature problems
The main function of a commercial fridge or freezer is to keep items cool – so if you find your fridge is rising in temperature, it can be incredibly frustrating. But one of the most common refrigerator problems is an issue with temperature control. If your fridge is leaking, issuing a bad smell, or the outside refrigerator door is hot to the touch, a temperature problem is likely the culprit. 
Common causes
The issue could be as simple as bad door seals, or a refrigerant leak. But temperature problems may also be caused by thermostat issues or compressor failure. If ice has accumulated on the evaporator coils, this can lead to compressor failure and inadequate refrigeration. Ice accumulation within a commercial fridge can be caused by various other problems, and cause more issues than just a rise in the refrigerator's temperature, so it's important to get it sorted quickly if you notice an ice build-up. 
Temperature problems are particularly worrisome, as they may very well lead to food safety issues and the spoiling of food – which can lead to huge financial losses for your commercial space. Don't wait to see if temperature issues will resolve themselves – get it sorted before you lose all the food you're storing! 
Unusually high electricity bills 
If you notice a sudden increase in your energy bills, you may be able to trace the problem back to your refrigerator. If you haven't increased use of the unit, the rise in electricity consumption is likely due to your fridge working overtime for some other reason. 
Common causes
Air leaks can contribute to the high costs of running your fridge. If the seals on the fridge or freezer doors don't firmly shut, warm air can enter the fridge. The unit will then need to expend more energy in order to maintain the cool temperature. 
Compressor issues can lead to an increase in electricity used. A bad compressor may be sending hot gas to the condenser, in which case you will likely notice the lack of the normal constant humming noise. 
Loud noises 
A constant, low humming noise is to be expected from your commercial refrigerator – but what about when you start hearing new, unfamiliar loud noises issuing from the unit? 
Common causes
There are lots of mechanical parts inside a commercial fridge that work together to run the unit effectively. If you're hearing loud noises from the fridge, it may be an issue with one of the motors, the compressor, the fans or some of the other mechanical parts. Some noisy issues, such as a loose drain pan, are easy to fix with a quick tightening with a screwdriver. However, another possible culprit for a noisy refrigerator is an issue with the evaporator fan motor. This can lead to a build-up of ice inside the unit, and a whole host of other issues along with that. Your appliance may need a replacement motor if this is the case. 
Avoiding problems before they happen
When a problem arises with your commercial fridge, it can sometimes be costly to fix. One of the best ways of keeping down costs is to avoid problems before they happen. 
Regular servicing
If you wait for problems to arise with your commercial fridge or freezer before getting in a professional, a lot of damage can occur in the interim, driving up the cost of repairs. Regular servicing and maintenance from qualified professionals is the best way to avoid problems before they worsen. You should have your fridge serviced and repaired at least once every six months, or once a quarter for peace of mind. This will reduce the likelihood of expensive emergency repairs, and associated disruption to your business.  
If you notice anything worrisome (for example, sudden loud noises, a build-up of ice or mould, or a leak) before you're due for your next service, don't wait. Book in for a commercial refrigeration repair to get the problem sorted before it worsens. 
Regular basic cleaning
Your commercial fridge and freezer should undergo a basic clean at least once a week. This will ensure there are no spills and no food debris causing issues and getting stuck in the fridge or freezer vents. In addition, it will keep your fridge from developing an offensive smell. Dust and grease can cause issues on the fridge condenser fan and evaporator coils, so regular basic cleaning can reduce this risk.  
Keep That Fridge In Top Shape
Our friendly team of refrigeration repair specialists at Perth Air & Power Solutions are here to help. In the event of a significant problem arising, we can fix it swiftly to get you back up and running in no time. Before problems arise, book in with us for maintenance to keep your commercial fridge working in tip-top condition. 
Contact us today to speak to the experts on commercial refrigeration in Perth. 

MORE ARTICLES
FOR YOUR BRAIN