Commercial Service Call and Maintenance Request Form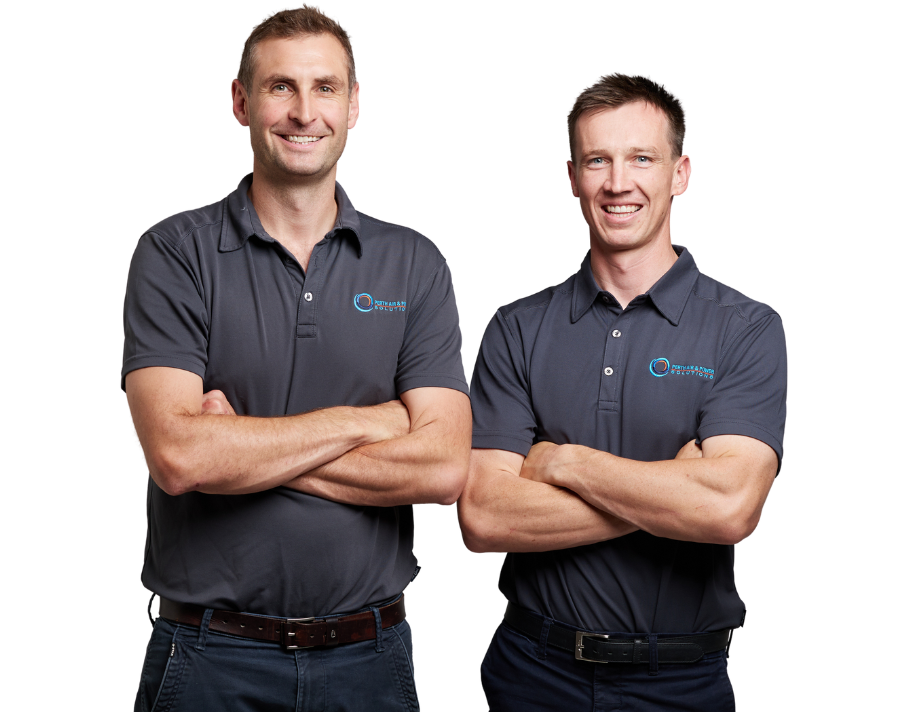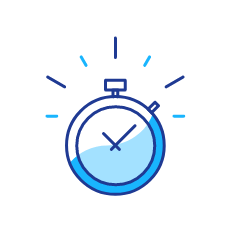 In Hours Service Call
Monday to Friday 7am to 5pm
$200.00 + (Includes Travel to Site and 1 Hour on Site)
$120.00 + Per Hour After Initial Hour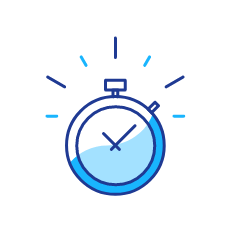 Out of Hours Service Call
Monday to Friday 5pm to 7am
Saturday and Sunday
$600.00 + (Includes Travel to Site and 3 Hours on Site)
$150 + Per Hour After Initial 3 Hours
TERMS OF TRADE
How these Terms Apply You are taken to have exclusively accepted and are immediately bound, jointly and severally (where there is more than one purchaser), by these terms of trade when any one of the following occurs:

place an order for any Goods and Services from us; and/or
accept delivery of any Goods from us; and/or
accept our Services by permitting entry by us to your premises to perform Services or install any Goods; and/or
issue a purchase order to us following receipt of a Quote/Cost Estimate,
and together these terms apply in conjunction with any specific exclusions or additional terms specified in any Quote/Cost Estimate

Our Contract Your acceptance of the Quote/Cost Estimate and these general terms together constitute our agreement with you (this Contract). This Contract governs the agreement between PERTH AIR AND POWER SOLUTIONS (ABN 56 600 218 095) , A TRADING NAME OF HOBSON GROUP PTY LTD ("us", "our" or "we") and you, the named customer in the Quote/Cost Estimate, in respect of the Goods and Services.
"Business Days" Any reference to 'Business Days' in these terms means a day on which banks are ordinarily open in the State or Territory applicable under the Governing Law and excludes a Saturday, a Sunday or a public holiday. Any other reference to a 'day' shall mean a calendar day.
"You" Means the purchaser buying the Goods and Services as specified in any invoice, order, Quote/Cost Estimate or any other document. If the purchaser comprises more than one person, each of those persons' liability and agreement is joint and several.
"Us" Any reference to 'us' in these terms includes any contractor, employee, assignee, transferees or approved subcontractor that we use.
Goods and Services Our Services include:

any works performed including consultation services, system design, installation, maintenance, monitoring and any other services related to air conditioning, refrigeration, cooling, heating and ventilation systems described in our Quote/Cost Estimate where the context requires; and
supply of Goods and materials required in connection with Services described in the Quote/Cost Estimate; and
any service plan for repeat supply of Services described in the Quote/Cost Estimate,
together these are the Services or the Goods in these terms as the context requires.

Subcontractors Either we or our approved subcontractors will perform the Services for you.
Performance We will perform our Services with due skill and care and in a competent manner. All Goods and materials supplied as part of the delivery of the Services will be fit for purpose for the proposed use and unless agreed with you, will be new.
Exclusions All job specific exclusions are listed in our Quote/Cost Estimate and are incorporated into these terms.
Plans and Specifications All plans and specifications accompanying these terms, including any variations to such plans and specifications, form part of this Contract.
Updates on Timing We will advise you of any anticipated delay to provide a Service or procure Goods.
Certificate of Completion and Record of Work If required by law, we will give you any certificate or similar document as needed to confirm the works are completed and/or tested to specified requirements.
Electrical Certification If required by law, we will supply you with the applicable certificate, or similar document as required at law to confirm the electrical work has been certified and tested.
Work May be Performed in Instalments We may perform the Services and related works in instalments on different dates.


YOUR OBLIGATIONS TO US

Pay Us the Applicable Fees You agree and accept that you will pay the applicable fees, price or other costs as stated in the applicable Quote/Cost Estimate or Service Plan Invoice or payment request (as applicable) issued to you.
Keyholder Information You will supply us with keyholder or contact information in advance for our records to enable us to make contact for any out-of-hours call outs we perform as part of our Services.
Arrange and Manage Back-up and Retrieval of System Information and Data Management of any back-up or download of any system information or data in any server rooms should be arranged where we will perform services in and arrange data rooms, racks or server rooms.
Arrange Suitable Connectivity Provision of a suitable and working broadband fibre, copper, cellular, fixed wireless or other applicable telecommunications and/or broadband connection to enable system performance where cellular connectivity is required for the performance of the equipment (including, where selected, the performance of any monitoring services by us).
Limit Order Changes You acknowledge and accept that if you request a Variation to the volume or specifications of your order once you have accepted a Quote, we may not be able to accommodate the completion of your order in the original timeframe estimate supplied to you as a result or within the original price stated in our Quote.
Supply Accurate and Timely Information Where we require specific information to perform our Services, you must ensure it is accurate and complete. We are entitled to rely on any documents, verbal communication, building layout plans, electrical layout plans, records, drawings, or other data that you or any third-party you nominate to supply such information to us.
Obtain all Consents Where any Services require a building owner, landlord, strata management or other local or regional authority consent for the installation of any Goods or systems, you will be responsible for procuring all required consents. We will request evidence of the consent prior to the installation Services commencing.
Make your Premises Safe and Accessible Where any Services are to be performed at your premises, you will be responsible for ensuring we have access to the Site and arranging any required consents for us to attend the premises. You must ensure any premises we visit or perform Services at comply with all relevant health and safety requirements and you have informed us of any safety hazards at the premises.
Asbestos Detection Report Where requested, you must obtain and supply to us a clearance report at your sole cost from a competent expert to confirm that asbestos is not present at the Site unless we have expressly agreed to perform this as your agent in our scope of works.
Meet any Variation Costs Related to Non-performance of these Obligations If you do not meet your customer obligations set out in this section or as reasonably requested by us to enable performance of our Services, any and all loss, damage and/or costs (including any stand-down or call-out fees incurred by us due to any delay) will be treated as a Variation and will be your sole responsibility to meet such costs or expenses.


DELIVERY AND COLLECTION

For Goods to be Delivered Where the Goods are to be delivered, the following shall apply:

Delivery may be in instalments we may make more than one delivery to the premises; and
Authorised representative must be present you or your authorised representative must be present at the premises to accept delivery; and
Delivery charges apply unless agreed otherwise in our Quote, a delivery charge shall apply and is payable by you in addition to the price of the Goods; and
Delivery method unless expressly agreed otherwise with you, the method of delivery shall be at our sole discretion and using our nominated method or nominated freight forwarder (where applicable).
Delivery dates are Indicative Only any delivery dates are indicative only and where we do not deliver Goods on an indicative date, we shall not be liable for any delay costs and you are not entitled to cancel an Order or part of any Order due to any failure to deliver by an indicative date; and
Premises must be suitable for delivery you must ensure the premises have suitable access for unloading of the Goods; and
Failure to deliver if you (or your nominated representative) fails or refuses to take delivery of any Goods at an agreed delivery time, we may (without limiting any other rights or remedies we may have) charge you for any expenses or additional costs incurred by us as a result of the delay.

For Goods to be Collected: Where the Goods are to be collected, the following shall apply:

Collect goods in a timely manner you must collect your Goods from our specified location within ten (10) Business Days of being notified of the completion of your Order. This must be between the scheduled collection hours we have notified to you; and
Uploading of Goods you will be responsible for arranging collection with a transport truck or vehicle that is suitable to upload the Goods. You accept and acknowledge that if the vehicle you bring for collection of the Goods is not suitable the following may apply:

upload and offload fees these may apply if we have to offload Goods from an unsuitable vehicle; and
book a new collection date you will need to book a new collection date and return to collect with a suitable vehicle which may incur delayed storage costs; or
delivery may be required we may agree that the only suitable alternative is to arrange delivery to your site or location which will incur delivery costs (subject to quote at the time).

Fees Apply for Delayed or Non-collection of Goods Where you have not collected your Goods within the specified timeframe agreed with you, the following applies:

Storage fees after the expiry of the collection timeframe, a storage fee will be applied per calendar day up to and including the collection date for up to ten (10) Business Days; and
Delivery if not collected where you cannot collect by the expiry of the additional ten (10) Business Days, you agree and acknowledge that you shall be liable for delivery fees (subject to Quote at applicable time) and that this will be a Variation to the Total Price and must be paid for in advance of delivery to secure receipt of your Goods.


COMPLETION OF AN ORDER

All Orders are completed when the following occurs:

Orders subject to delivery on receipt of your Goods to your stated delivery address by us or our nominated freight forwarding provider; or
Orders subject to collection on collection of the Goods from our premises by you or your nominated representative; or
Orders subject to installation services on completion of the Installation Services in accordance with standard industry practice.


PAYMENTS AND INVOICING

Prices Our fees may be comprised of:

a quoted fixed price; ora. a quoted fixed price; or
a cost estimate for certain Services; or
an ongoing subscription service plan price; or
a call-out rate chargeable at our current hourly or call-out rate (pricing available on request at any time).

Prices May Vary A quoted or cost estimated price is always subject to a Variation or any increase to our published hourly or call-out rate.
Deposit and Time for Payment of Deposit Our Quote/Cost Estimate will state if a Deposit is required to confirm the booking of our Services or placement of an Order.
Service Plan Fees The fees for this type of ongoing subscription service are charged in accordance with the following terms:

all Plans are charged at the agreed recurring fee and on the frequency agreed and specified in your applicable plan Quote; anda. all Plans are charged at the agreed recurring fee and on the frequency agreed and specified in your applicable plan Quote; and
the Plan fees are payable in advance unless specified otherwise in the applicable Quote/Cost Estimate; and
the Plan payment method may be updated or altered to be automatic payment, recurring invoice or direct debit plan at any time at our sole discretion provided we give you thirty (30) calendar days' notice of such change; and
the Plan fees shall continue to accrue and be payable until any cancellation period has expired.

On-Demand Fault and Maintenance Services These services are performed on request and are subject to the following terms:

these services are chargeable at our hourly rate or call-out rate (as the context requires) current as at the date of the Service (rates available on request); and/or
where a call-out is requested, out-of-hours, weekend or public holiday rates may apply and will incur a higher rate than our standard hourly rate or call-out rate; and/or
we will not be able to provide a fixed fee or quote for such services due to their ad-hoc and unplanned nature.

Missed Appointment Fees Where we need to attend your premises and have supplied reasonable notice in advance, and you fail to make the necessary arrangements to enable us to perform our Services, we reserve the right to apply a fee for a missed appointment.
Services Calculated using Time and Materials Where the cost to perform the Services are estimated on a time and materials basis, you shall be invoiced for the actual hours incurred to perform the Services up to the date of the applicable invoice together with the actual volume of materials required to meet the scope of Services.
Amounts Owing Payable on Due Date All amounts specified in an invoice will require payment on the due date specified in the invoice (Amounts Owing).
Invoices May Be Progress Payments We will invoice for the Services on the following basis as specified in your Quote/Cost Estimate:

on a specific frequency (e.g., fortnightly or monthly) for actual hours and materials incurred; or
at an agreed frequency or interval for specified milestones or stages of the works or Services; or
in specified percentages at specific dates.

Retentions These standard terms of trade are not intended to replace a contract for specific projects where retention of funds is required. On this basis no retentions shall apply on Services performed under these terms unless expressly agreed in advance. Where retentions are agreed to, any relevant legislation in respect of retentions shall apply as applicable to the State or Territory of the Governing Law. This includes without limitation (and as applicable subject to the Governing Law): the Building and Construction Industry Security of Payment Act 1999 (NSW), the Building Industry Fairness (Security of Payment) Act 2017 (QLD), the Building and Construction Industry Security of Payment Act 2002 (VIC) and the Construction Contracts Act 2004 (WA) (together the Construction Security of Payment Legislation).
No Deferment of Final Balance You confirm and acknowledge that you cannot defer the payment of the final balance to be later than the Due Date stated in an invoice unless we agree to this as a Variation.
No Set Off or Deduction Payment of Amounts Owing Amounts Owing which are due and payable must be made without set-off or deduction of any kind.
Invoices are Issued as Payment Claims Where this is a contract for "construction work" as defined in the relevant Construction Security of Payment Legislation, all invoices are issued as a payment claim in accordance with the relevant section of the Construction Security of Payment Legislation.
If You Dispute the Amount Owing If you receive an invoice and you consider you owe us a lesser amount than the sum stated as the Amount Owing, you must issue a valid payment schedule to us within five (5) Business Days of receiving our invoice (Payment Schedule). The Payment Schedule must meet any relevant requirements under the Construction Security of Payment Legislation, if applicable.
Full Amounts Owing where no Payment Schedule Issued If you have not responded with a valid payment schedule in writing within the timeframe specified above, we are entitled to treat any amount stated in our invoice as an Amount Owing and it remains due and payable. If you do respond with a valid payment schedule stating a lesser amount or no amount, and we do not agree with you, we reserve our rights to use the Dispute Resolution procedures set out in these terms.
Duty to Pay Undisputed Amounts Owing Even when you issued a Payment Schedule, you acknowledge and agree that you will not be entitled to withhold payment in respect of any undisputed Amount Owing.
Overdue Amounts Owing If you do not pay an Amount Owing by the Due Date and you have not issued us with any valid payment schedule or any later date we have agreed in writing, this becomes an Overdue Amount Owing. After a period of 7 (seven) Business Days, we shall have the right to apply late payment interest at a rate equal to the Reserve Bank of Australia's cash rate, from time to time, plus 2.5% per annum. This shall be calculated daily and compound monthly at that rate if we elect to do this. This applies before and after any judgment (if applicable).
Debt Collection or Recovery Costs If an Overdue Amount Owing remains unpaid for 14 (fourteen) Business Days or more, we reserve our rights to engage the services of a debt collection agency or solicitor to take proceedings to recover the Overdue Amount Owing.  You will be liable for the costs incurred by us in the collection of any unpaid amounts including but not limited to recoverable legal costs, debt collection fees and internal administration fees.
Administration Fees In the event we are obliged to perform any additional actions to recover any monies owed by you, we reserve the right to apply reasonable administrative fees for phone calls, texts, emails and in-person visits to follow up and recover any Overdue Amount Owing in addition to any costs or expenses stated in any clauses above.


SERVICE PLANS

Where you have selected to purchase a service plan from us (Service Plan), the following terms shall apply:

Plan services any Services delivered under a Service Plan will be limited to delivery of a specific number of activities as described in our Quote/Cost Estimate for the Service Plan type selected; and
Service Plan frequency Service Plan Services will be performed at the frequency agreed with you subject to payment of your Service Plan Fees at the agreed frequency; and
Cancellation of a Service Plan you may cancel your Service Plan at any time by emailing us with at least thirty (30) calendar days' notice in writing by email; and
Final cancellation payment where we have agreed that your Service Plan fee may be paid in instalments, you remain liable to pay the balance of your Service Plan fees up to the end of the cancellation notice period; and
Service Plan renewal any renewal will be on the current, published Plan price for your chosen service as at the date of renewal; and
Suspension of Service Plan if your applicable Service Plan fee is not paid when it becomes due and payable, or a recurring payment method is rejected or fails, we reserve our rights to suspend delivery of Service Plan Services in accordance with these terms; and
Additional services performed during service plan visits our Service Plans will list the inclusions and exclusions for the Service Plan you have selected. You agree that any work or Services requested by you during a Service Plan visit from us which is not listed as an 'inclusion' in the description of the Service Plan scope but which we agree will be performed when we are on site will be invoiced in addition to the agreed Service Plan fee at our standard hourly rates.


VARIATIONS

Variations to Price or Time We reserve the right to issue a Variation Order to change the price or extend the time to complete the Services in the following circumstances:

Accuracy of plans where any additional measurements are required to be obtained by us to verify the accuracy and suitability of any plans or drawings supplied to us by you (or any representative) after you have supplied us with consented or approved plans; and/or
Revisions to plans where a change to the plans or specifications is made by you or any representative authorised by you (including architects, structural engineers, or other contractor you direct us to take instructions from); and/or
Materials changes where a change to selection of materials, is required or requested after you have accepted our Quote/Cost Estimate whether or not the Services have commenced; and/or
Site extension where an extension to the Site area is requested that extends the sqm on which we have provided our Quote/Cost Estimate; and/or
Change to commencement date where a change to the date for commencement agreed upon in our Quote/Cost Estimate is requested; and/or
Site preparation works incomplete where we are delayed or where we have to perform additional works to manage, assist with or co-ordinate any site preparation works which form your Customer Obligations; and/or
Undetected or Unforeseen Issues where the Services are required to be suspended or extended due to the discovery of hidden or unidentifiable difficulties (noting that we reserve our right to exercise our reasonable judgment as to what constitutes "hidden or unidentifiable difficulties" based on our industry expertise). These include, by way of example:

poor weather conditions; and/or
limitations to accessing the Site or site to perform the Services; and/or
prerequisite work by a third party not being completed to prepare or erect the surfaces to be worked on; and/or
obscured building defects, latent defects that affect the suitability or the structural integrity of the surface to be worked on; and/or
hidden pipes, cables, or wiring that affect the suitability of the surface to be worked on; and/or
encountering asbestos (actual or suspected) during the course of the Services which could not have been reasonably foreseen.

Costs fluctuations where the cost of materials or other costs or expenses relating to supply of materials increases beyond our control from the date of issue or acceptance of our Quote/Cost Estimate; and/or
Materials substitutions where there is a requirement for us to substitute one or more materials or fixtures selections due to supply chain and/or procurement issues and the substitute material or selection agreed upon is a higher cost to the price indicated or estimated in our Quote/Cost Estimate; and/or
Any other impacts where there is a requirement for us to extend the time or cost it takes to complete the works due to the impact of any other changes which are not listed above but which we deem in our reasonable opinion are a Variation.

Additional Labour Hours If additional labour hours are:

requested by you to complete the Services in a shorter timeframe than initially agreed or projected; and/or
required due to waiting time due to any of the reasons listed in the clause above,
this will be a Variation. You may be liable to meet these additional labour costs at a premium rate for the additional manhours.

All Rights Reserved to Decline a Variation Where a Variation has been requested by you directly to extend scope, decrease a timeframe, or increase labour units, we reserve our right to decline to treat this as a Variation. In some circumstances, we may elect to treat the request as a new scope of Services and will advise you if a new Quote/Cost Estimate is to be supplied.
How We Will Confirm a Variation We shall supply you with a written Variation Order stating the changes to the Quote/Cost Estimate, how the price change has been or will be calculated and state any additional costs to accommodate the Variation. This will be supplemental and in addition to the Quote/Cost Estimate attached to these terms.
How We Will Confirm a Variation if we need to Continue the Works that Day We will use all reasonable efforts to contact you to inform you of the Variation event in advance (by phone or text if you are not on site) to discuss and agree the Variation verbally. However, if this is not achievable and we deem it necessary (in our sole discretion) to continue with the Services, you agree that this will not invalidate the Variation Order that we issue to you. You further accept and agree that in these circumstances, you confirm that we are entitled to invoice these additional sums (if any) stated in the Variation Order.
When Time and Materials Rates Apply Where we have to perform a Variation at short notice, or in the circumstances set out in the clauses above, and we cannot issue a Variation Order with a revised quote or fixed price, we shall charge on a time and materials basis (unless another method of charging has been otherwise agreed in our Quote/Cost Estimate).


SUSPENSION AND TERMINATION OF SERVICES

Suspension of Services for Overdue Amounts Owing If there is an Overdue Amount Owing and such default continues for (2) two Business Days then we shall be entitled to immediately suspend the Services without notice and, if applicable, in accordance with any applicable Construction Security of Payment Legislation.
Termination of Services for Default Without prejudice to our other remedies at law, we reserve our rights to terminate this Contract (which includes any part the Services that remain unfulfilled) and shall not be liable to you for any delay, loss or damage suffered by you due to us exercising our rights under this clause, if one or more of the circumstances listed below occurs:

You fail to pay the Deposit to confirm acceptance of our Services; and/or
You fail to pay any sums that have become an Overdue Amount Owing; and/or
You become insolvent or bankrupt, convene a meeting with your creditors or make an assignment for the benefit of your creditors or a receiver, manager, or liquidator (provisional or otherwise) or similar person is appointed in respect of you or your business or its assets; and/or
We or our approved contractors are denied access to or are unable to access the Site to carry out the Services for whatever reason. To avoid any doubt, where we or our approved contractors assess that the means of access to the premises is unsafe and would breach the relevant safety requirements under applicable health and safety legislation, this is a valid reason for termination if it cannot or will not be remedied by you.

Termination for Convenience If you elect to terminate this Contract prior to commencement of the Services where there is no default by us, you must inform us in writing with no less than ten (10) Business Days' notice prior to the scheduled date for commencement of the Services. Where you elect to terminate the Services after the date of commencement, this is at our sole discretion. In either event, the clauses below in relation to sums for Amounts Owing shall apply.
Retention of Deposit In the event you terminate this Contract before we commence the Services, we will be entitled to retain the following:

the entire amount incurred by us in relation to materials ordered or purchased (whether to custom specifications or not); and
an amount to cover our administration and expenses up to and including the date of notice of termination.

Amounts Owing for Services and Custom Materials up to Termination Date  All Amounts Owing for Goods or Services (as applicable) shall become immediately due and payable if either party exercises their rights to terminate the Services, including (but not limited to):

Services which have commenced but have not been completed up to the date of termination; and/or
Services already performed and completed up to the date of termination; and/or
Custom Materials already ordered to your specifications as at the date of termination. Following receipt of the outstanding balances owing for Custom Materials, these shall be delivered to you (with any applicable delivery or freight fee added to your invoice).


WARRANTIES

Consumer Guarantees To the maximum extent permitted by the Australian Consumer Law and Competition and Consumer Act 2010 (Cth) (CLA), our liability to you arising out of or in connection with this Contract (including the performance or non-performance of the Services or supply of associated Goods), shall be limited in aggregate to the amount set out in our Quote/Cost Estimate and subsequent invoice.
Limits on Consumer Guarantees Further, subject to clause (Exclusion of Warranties) and where applicable under the CLA, our liability for failure to comply with a Consumer Guarantee under the CLA is limited to:

In the case of Goods supplied to you, the replacement of the Goods or the supply of equivalent Goods (or the payment of the cost to us of the replacement or supply), or the repair of Goods (or the cost to us of the repair); and
In the case of Services supplied to you, the supply of the Services again or the payment of the cost of having the Services supplied again.

Health and Safety We will perform the Services to accepted industry standards and in accordance with the Work Health and Safety Act 2011 (Cth) and the applicable Work Health and Safety laws applicable under the Governing Law.
Delay Fees You are not entitled to claim any delay fees, liquidated damages or other costs or expenses related to any delay in the performance of our Services.
Accepted Tolerances are Not Defects You agree that there are accepted variances and tolerances to completed Services and Goods within our sector and the presence of such will not constitute a breach of any quality guarantee we offer to you at law or under this Contract.
Warranty Notice Period If any defective workmanship or product defect is discovered within twelve (12) months (Warranty Notice Period) and none of the limitations or exceptions listed in this section apply, the following shall apply:

For goods where you inform us within fourteen (14) Business Days of delivery or installation, we will, at our sole election, inspect the Goods to assess if a Defect is present and either replace or repair the defective Goods or liaise with the manufacturer where a third-party manufacturing or product warranty applies.
For workmanship where you inform us within the Warranty Notice Period following practical completion of the Services, we shall remedy any defective workmanship by a re-performance of the Services.

Exclusion of Warranties Any warranty or guarantee owed by us to you under relevant laws or under this Contract will not apply where:

accepted industry tolerances are present or detected; and/or
the fault or defect is not notified to us within the applicable Warranty Notice Period; and/or
the fault or defect is a result of:

something done by you or someone else, and not by us or our approved contractors; and/or
you or your representatives not maintaining any resulting structure or dwelling (where applicable) in a sound and reasonable condition in such a way that it caused the defect; and/or
something beyond human control that occurred after completion of our Services or works, for example an extreme weather event or natural disaster or natural event such as an earthquake, lahar or tsunami that causes the defect; and/or
any part of the Goods installed as part of the Services being misused, abused, neglected, or damaged after installation; and/or
the Goods not being maintained in accordance with any care or guarantee documents supplied by us to you; and/or
the Goods being repaired, modified, reinstalled, or repositioned by anyone other than us or our approved contractors.

No Exclusion of Implied Warranties Nothing in these terms shall be read or applied so as to purport to exclude, restrict or modify or have the effect of excluding, restricting or modifying the application in relation to the supply of the Goods or Services pursuant to this Contract of all or any of the provisions of Part 3 of the CLA or any relevant law or regulation under the Governing Law which cannot be excluded, restricted or modified.
Manufacturer Warranty Claims If the Warranty Notice Period has ended and there is a manufacturer product warranty still available for any component part of the Goods included as part of the Services, you must liaise with the manufacturer for the duration of any guarantee period offered by any such manufacturer.


RISK

Risk in Goods Passes to You on Completion All risk of damage or loss to any Goods shall pass to you on delivery of the Goods or completion of the Services (including where Goods have been installed at your Site as part of the Services). The responsibility to insure those Goods shall pass to you


TITLE TO GOODS, PLANT AND EQUIPMENT

Retention of Title to Goods We own the Goods (if any) supplied to you as part of the Services until you have paid for them in full. No beneficial or equitable ownership in the Goods will pass to you until full and final payment of the total price has been received by us. Until the Amounts Owing have been paid, you hold the Goods as trustee and agent for us.
Right to Enter Site to Seize Goods if there are Amounts Owing If you fail to comply with this Contract in relation to payment of Amounts Owing then we may enter the Site to seize possession of the Goods and retain, sell or otherwise dispose of such Goods. By entering into this Contract, you acknowledge and agree that you grant us or our agents or approved contractors an unrestricted right and licence to enter the Site without notice to identify and remove the Goods that we still own.
Title to Plant, Machinery and Equipment All title to any plant, machinery and equipment used to perform the Services and which may be left at the site or Site during the performance of the Services remain our exclusive personal property and no rights, title or interest shall pass to you.


PERSONAL PROPERTY SECURITIES ACT 2009 (CTH) (PPSA)

This Contract is a Security Agreement You accept that this Contract constitutes a security interest for the purposes of the PPSA.
Our Right to Register a Security Interest You consent to us effecting a registration of a security interest in respect of the security interest created by this Contract on the Personal Property Securities Register (PPSR) under the provisions of the PPSA.
Waiver of Your Rights under the PPSA You agree the following provisions of the PPSA will not apply to the enforcement of a security interest:

section 95 (notice of removal of accession)
section 96 (when a person with an interest in the whole may retain accession);
section 121(4) (enforcement of liquid assets – notice to grantor);
section 125 (obligation to dispose of or retain collateral);
section 130 (notice of disposal);
section 132(3)(d) (contents of statement of account after disposal);
section 132(4) (statement of account if no disposal);
section 142 (redemption of collateral); and
section 143 (reinstatement of security agreement).

What you Must Do to Assist with a PPSR Registration You undertake to:

promptly do all things, execute all documents and/or provide any information which we may reasonably require to enable us to register a security interest or charge on the PPSR; and
not to consent to or enter into any agreement which permits any supplier or other person to register a security interest in respect of the Goods without our prior written consent.

Right to Enter Premises or Site You irrevocably grant us the right to enter your Site or premises, without notice, and without being in any way liable to the you or to any third party, if we have the rights to exercise any of our rights under section 123 of the PPSA in respect of our security interest. You shall indemnify us from any claims made by any third party as a result of such exercise. Any costs and expenses in the performance of using our rights under s123 shall be added to any Amounts Owing.


LIMITATION OF OUR LIABILITY

Delays to Performance of Services Subject to the clause below, if the Services cannot proceed on the scheduled date and time for any reason, we will discuss this with you, and this will be a Variation. We exclude liability to you for any claims, losses, damages, and costs (direct, indirect, or anticipated) incurred by you for the Services not taking place as planned. In the event that the Services are not completed by the anticipated or proposed date advised by us, you acknowledge and agree that you shall not be entitled to any damages (liquidated damages, or any other type of damages or costs) in respect of the delay. 
Delays or Suspension of Services due to COVID-19 Where the novel coronavirus disease (COVID-19) remains at a pandemic status, our Services are subject to the following:

any overriding government directive or laws that are applicable under the Governing Law at the time the Services are being performed, including any directives that order the shutdown of our Services or limits our ability to travel (COVID-19 Related Delay); and
in the event there is a COVID-19 Related Delay, the performance of our Services will be extended without liability for the period of the delay or our inability to perform due to such delay; and
we will use reasonable commercial endeavours to keep you updated during such delays and resume Services once the COVID-19 Related Delay period is over; and
notwithstanding any other clause in this Contract, we reserve the right to refuse to perform Services should we reasonably believe that there is a risk of us or any one of our personnel becoming infected with COVID-19 in doing so; and
we reserve all rights to request information or evidence of vaccination of residents of or other visitors to your Premises prior to commencing the Services and shall be entitled to refuse to enter the Premises if no such evidence is provided.

Force Majeure Neither party will be liable for any non-performance of its obligations under this Contract due to a force majeure event. For the purposes of these terms, "force majeure" means an event or circumstance which leads to a default of either party under this Contract due to any act of God, war, terrorism, strike, lock-out, industrial action, fire, flood, storm, port closure or border closure plus any national or global pandemic effects, including, for the avoidance of doubt, any default due to any implementation of any regulation, directive, rule or measure by any government, state or other authority under the governing law of this Contract. This clause does not apply to a default by you to pay Amounts Owing. 
Limit of Liability Our total aggregate liability to you arising out of or in connection with the Services whether in contract, any indemnity, tort (including negligence) by statute or otherwise at law or in equity is limited to the total price of the Goods or Services or the actual direct costs incurred by you (whichever is the lower amount).
Exclusion of Our Liability To the fullest extent permitted by law, and subject to our obligations during the Warranty Notice Period or under any applicable law that imposes guarantees on us, we exclude all liability to you for any direct or indirect claims, expenses, losses, damages and costs (including any incidental, special and/or consequential damages or loss of profits, loss of anticipated savings or loss of expenses suffered or incurred by you resulting (either directly or indirectly) in connection with the Services.
When Limitations of Liability Cannot Apply These clauses do not limit our liability to the extent that it cannot be limited at law; and/or arises out of or in connection with any wilful default, fraud or criminal conduct by us.  


DISPUTE RESOLUTION

Details of the Dispute must be Supplied If you or we consider that a dispute has arisen in relation to any matter governed by this Contract, that party must give the other party written notice outlining the basis of the dispute (Dispute Notice).
Dispute must be Discussed The parties must then meet to resolve. If the dispute is not resolved by discussion, meeting and/or other informal means within ten (10) Business Days of the date of the Dispute Notice then the following clause shall apply:

Adjudication under Construction Security of Payment Legislation the aggrieved party must refer the dispute for adjudication under the relevant section of the applicable Construction Security of Payment Legislation;
If not a Construction Security of Payment Legislation Dispute the parties may agree to submit the dispute to arbitration pursuant to the relevant arbitration legislation applicable to the State or Territory of the Governing Law;
Interlocutory relief this clause does not affect either party's right to seek urgent interlocutory relief.

You Must Still Pay Amounts Owing Notwithstanding the presence of a dispute, you must still comply with your obligations to pay us in accordance with the terms of this Contract unless the dispute specifically relates to a disputed amount on an invoice. In that case, you must pay the undisputed portion of that invoice.


NOTICES

Deemed Notice Any written notice given under this Contract shall be deemed to have been given and received as follows:

by handing the notice to the other party, in person; or
by leaving it at the registered address of the other party as stated in this Contract; or
by sending it by registered post to the address of the other party as stated in this Contract; or
if sent by email to the other party's last known email address.


GENERAL

Governing Law This Contract shall be governed by the laws of the State or Territory in which our business is registered and the parties irrevocably submit to the exclusive jurisdiction of that State or Territory.
Severability If and to the extent any provision or part of a provision is illegal or unenforceable, such provision or part of a provision will be severed from this Contract and will not affect the continued operation of the remaining provisions of this Contract.
No Waiver The failure by either party to enforce any provision of these terms and conditions shall not be treated as a waiver of that provision, nor shall it affect that party's right to subsequently enforce that provision. 
Entire Agreement This Contract sets out the entire agreement between the parties.
Signing Not Required It is not necessary for this Contract to be signed unless we insist on it. You are bound by these terms if you continue to act in a way that is consistent with the arrangement and discussions you have had with us in relation to the Quote/Cost Estimate, and we have incurred time and expense in procuring materials or commenced any part of the Services or works for you, or if you have paid a Deposit.
Electronic Acceptance The parties agree that any legal requirement may be met by using electronic means in accordance with the Electronic Transactions Act 1999 (Cth). 
© 2021 Perth Air & Power Solutions. All Rights Reserved.