Commercial Electricians – Choose Yours Carefully
Perth Air & Power Solutions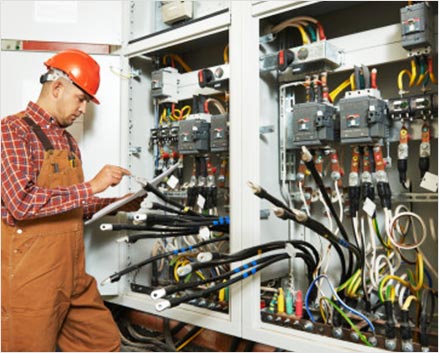 When you're getting your business fitted with all of its commercial refrigeration, air conditioning and general electrical needs, it can be a huge and daunting task. Especially if you're working with food or drinks – and especially if you're operating in the heat of Perth. You want to make sure your fridges and cool rooms are the absolute highest quality and able to cool to your needs. The right temperature refrigeration can be the difference between safe products or contaminated ones.
Poor quality installation or maintenance of electrical equipment will significantly reduce its lifespan. It may also end up using extra electricity, putting up your power bills and taking a toll on your business's carbon footprint. Cutting corners in commercial refrigeration repairs or cool room maintenance can even harm your business or get you into legal hot water if the equipment fails and you suddenly have unsafe goods.
A dodgy electrician can cause big headaches for business owners. That's why at Perth Air and Power Solutions, we are committed to quality craftsmanship. We pride ourselves on having some of the best commercial electricians in Perth. We only want to provide the best to our clients, providing equipment that can go the distance.
As a WA-based company with highly experienced staff, we know our clients' needs, and that's why we offer a quality workmanship guarantee on everything we do. We take the lead on projects, covering everything from design to installation to maintenance and repairs, and make sure we do it to the highest standards. So if you want the best quality job with experienced electricians, we have you covered.
MORE ARTICLES
FOR YOUR BRAIN