Commercial Refrigeration in Perth
Perth Air & Power Solutions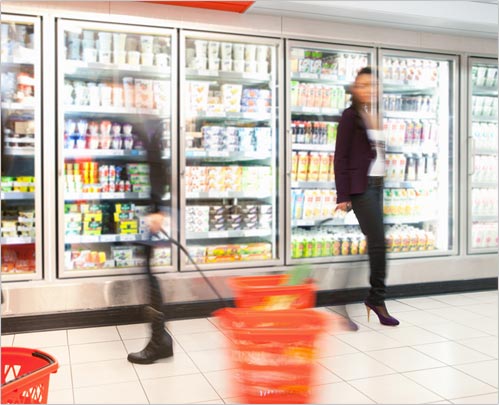 We all know it can get pretty hot in Perth and this summer was no different. In fact, temperatures have been running at above average, and Perth Central recorded its highest equal temperature on record this year.
It's hard enough to keep domestic fridges running efficiently in these temperatures so, if your business depends on its refrigeration system, it may be time to check that it's doing its job. It's tempting to try and save a few dollars here and there but with commercial refrigeration in Perth, taking short cuts could be disastrous.

One-Stop Shop
Imagine, say, a busy restaurant or food store, in the height of summer. The refrigeration system goes down and that's thousands of dollars of food ruined, not to mention the downtime while the problem is being fixed.
Perth Air & Power Solutions are specialists in all areas of refrigeration, air conditioning and electrical, acting as a one-stop shop for the Perth Metropolitan area. We design, supply, install and service commercial and domestic refrigeration in Western Australia and, because we live here, we understand the demands of our climate better than most.
Regular Maintenance
Choosing the right refrigeration system for both your business, and the Perth climate, is just the start. Equally if not more important is regular maintenance.
Commercial refrigeration systems are built quite differently from domestic fridges, and repairing and maintaining them requires professional knowledge. Perth Air & Power Solutions have an excellent name for commercial refrigeration repairs in Perth, but that's not all we do.
Commercial and Domestic
From custom builds for restaurants and supermarkets such as Coles, to commercial air conditioning and home lighting, smoke alarms and even TV hook-ups, Perth Air & Power Solutions are the go-to team in Perth.
What's more, at Perth Air & Power Solutions we offer a quality workmanship guarantee on everything we do – and that takes some beating!
MORE ARTICLES
FOR YOUR BRAIN